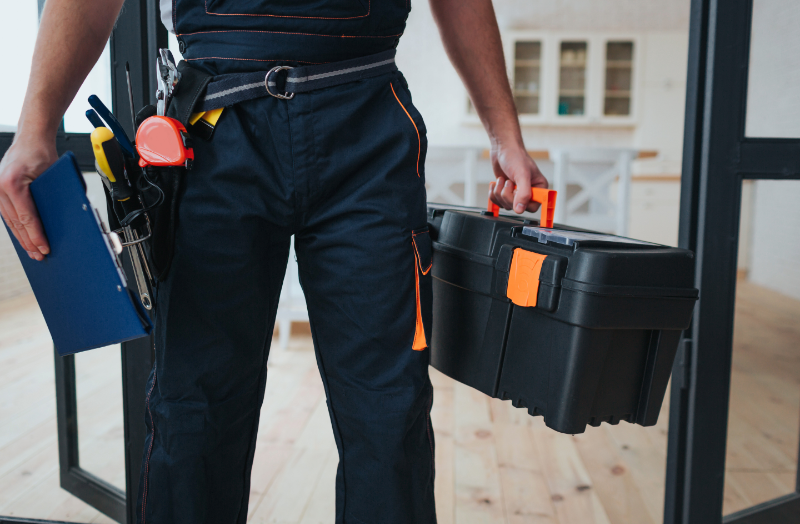 In the field service industry, contractors rely on several standard metrics to gauge progress with objectives or general aspects like operational efficiency. One of these key performance indicators is average response time. This refers to the approximate time it takes to respond to a service call. Calculating response time is important as it can help contractors determine how to increase the volume of jobs (profits) each day.
Businesses regularly look for ways to expedite response times. This makes sense, considering a recent survey from Statista found that 70% of consumers in the United States claim an acceptable response time from businesses is the same day of the request. When looking at management tools to help reduce response times, consider field service management software. Discover how field service management (FSM) software affects average response time, as well as its other advantages for field service operations.
How FSM Software Reduces Response Times for Field Service Businesses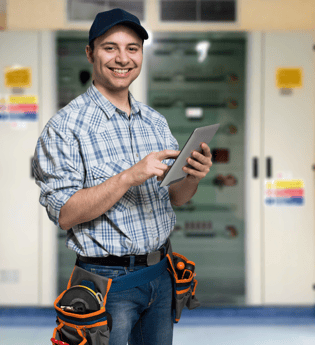 What is field service management software? The cloud-based technology helps field service teams, from contractors to dispatchers to field service technicians, streamline everyday business processes to eliminate inefficiencies. It's an all-in-one solution, meaning it considers the various tasks that contribute to field service, such as scheduling, dispatching, and estimating. See the multiple ways FSM software improves response times:
Scheduling and Dispatching
The function with the most direct impact on response times is the automation of scheduling and dispatching. Dispatchers can automatically assign jobs according to parameters like the field technician's availability and skill set, as well as the job's priority. This significantly reduces the tedious nature of manual technician scheduling, speeding up response times.
Customer Relationship Management (CRM)
FSM software also acts as a digital storehouse for customer information. Traditionally, field workers would need to call back office support staff for job details, estimates, customer service history, and other pertinent information. This situation created a lag in service. For example, when customers requested a quote, they'd be kept waiting while the tech communicated with on-site estimators.
With field service software, all customer data is easily accessible by all members of the team. This means techs can connect to the field service management software using mobile devices and have the information they need to provide quicker service in the field. The office staff gains real-time visibility into techs' locations and job status. Altogether, these features mean less internal messaging impeding service delivery.
24/7 Online Booking
Increasing customer satisfaction along with response times, online booking is a crucial function of FSM software. Live booking enables customers to schedule appointments online without needing to call support staff. They can choose from available times for the service they need to fit their schedules for convenience, but it also frees up the time office staff spends responding to calls so they can focus on more productive tasks.
Other Benefits of Field Service Management Software
Average repair time, customer retention rate, first-time fix rate, and contract uptime — these are just a few of the other metrics contractors use to evaluate the success of their business. FSM software is such a valuable asset because it delivers a comprehensive solution to field service management. In other words, the benefits of leveraging such software extend beyond shortening response times. Additional advantages include:
Enabling quick, accurate quoting: Techs have the information they need to generate precise estimates at job sites without needing to communicate with admin staff first.
Empowering membership building: Through multi-column quoting, techs can show customers the cost savings between member and non-member pricing, helping increase memberships.
Improving customer communication: GPS tracking capabilities provide dispatchers with details of techs' approximate travel times and send real-time notifications to customers about their expected arrival.
Integrating with other software to further streamline processes: Contractors tend to use other types of software for major tasks like accounting and inventory management. Field service management software makes it easy to integrate these technologies for more cohesion.
Facilitating smoother invoicing: FSM software houses all the job details necessary to draft invoices quickly. It also simplifies payment processing to improve cash flow.
Reducing instances of human error: When repetitive tasks are done manually, the likelihood of mistakes and unnecessary data entry increases. FSM software digitizes these tasks for greater precision.
Augmenting employee experience and retention: When teams are less bogged down by paperwork and other time-consuming tasks that can be automated, they can focus on more productive tasks like responding to service requests and providing customer support. The result is often more fulfillment with their work.
Ultimately, the features of FSM software all point toward producing more efficiency for field service businesses and adding money to the bottom line.
Who Benefits from FSM Software?
The gains of using field service management software are clear, but small businesses may wonder if it's the right solution for them. Any field service business looking for a more effective FSM system to achieve goals and exceed customer expectations should leverage the technology. The following are several types of contractors that can most benefit from FSM software:
Explore Field Service Management Software from Sera
Whether contractors are seeking to boost response times, optimize workflows, or augment the customer experience, they'll find a solution capable of improving all inefficiencies in FSM software. Since not all software providers offer the same features, contractors should evaluate the needs of their industry and specific business to make the right choice.
At Sera, our approach to FSM software is centered on the specific concerns of small-to-medium-sized field service businesses, including residential HVAC and plumbing contractors. Our software solutions are built on the four pillars we believe generate greater efficiency for these companies, including Time Management, Cash Flow, Member Management, and Margin Management. Our software is easy to implement and learn, and we provide exceptional onboarding assistance for a smooth launch.
Contact us today to schedule a 15-minute discovery call and learn more about improving response times and overall project management with FSM software.