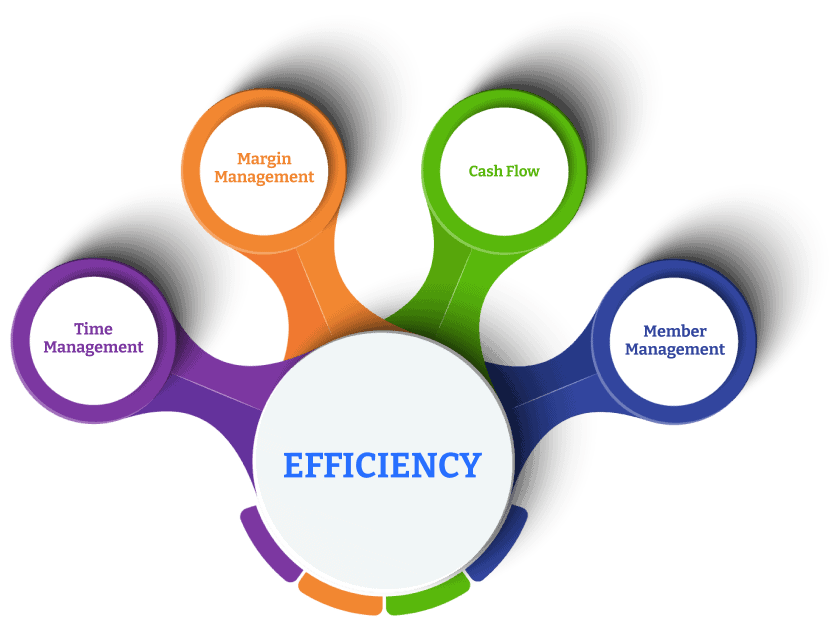 We know how hard you work for your success and what it takes to get to the next level, including:
Getting the staff-to-technician ratio right
Achieving high operating efficiency
Access to accurate and timely data
Building strong cash flow
Achieving profit margins that reward your work
The Four Pillars of Field Service Management
Sera is based on the four principles of Time Management, Margin Management, Cash Flow, and Member Management. We call them the Four Pillars because they support and strengthen the structure of any field service business from top to bottom.
Time Management
Dispatchers and CSRs save hours each day using Sera's online Booking Assistant and Automated Dispatching. Smart automation allows staff to manage exceptions and leave the routine, repetitive work to the software.
The Tech App shortens times for customer service, quotes, sales and payments – and technicians can stay on task with fewer calls to the office. The Admin Portal lets management see everything as it happens with live data, eliminating time-consuming internal emails and calls.
The Customer Hub stores service call records, invoices, technician notes, quotes warranties and other information for quick access, which saves time for customers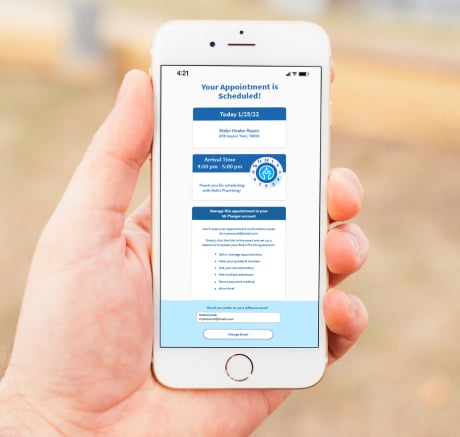 Margin Management
Pricing determines profitability. The pricing model built into Sera FSM software calculates pricing based on desired net profit margins to build profitability from the start.
Sera's Job Time Tracker measures the efficiency level of each job performed by each tech, and you can see aggregate efficiency and P&L information for all the jobs by the day, week, month and year in the Live-Data Dashboard.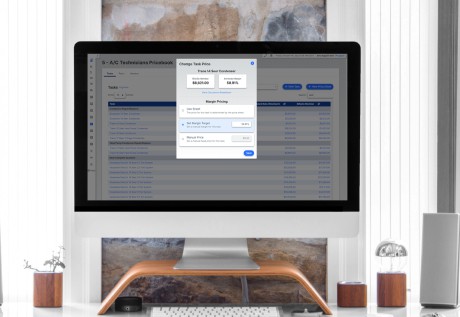 Cash Flow
Strong cash flow means a business can pay its bills and have something left over. Sera's margin pricing model. combined with good cost controls, practically assures profitability and strong cash flow.
When you change prices, Sera calculates and updates them throughout the system in a few seconds, protecting your cash flow. And Sera's QuickBooks payment processing integration makes your bookkeeping and accounting more manageable than ever.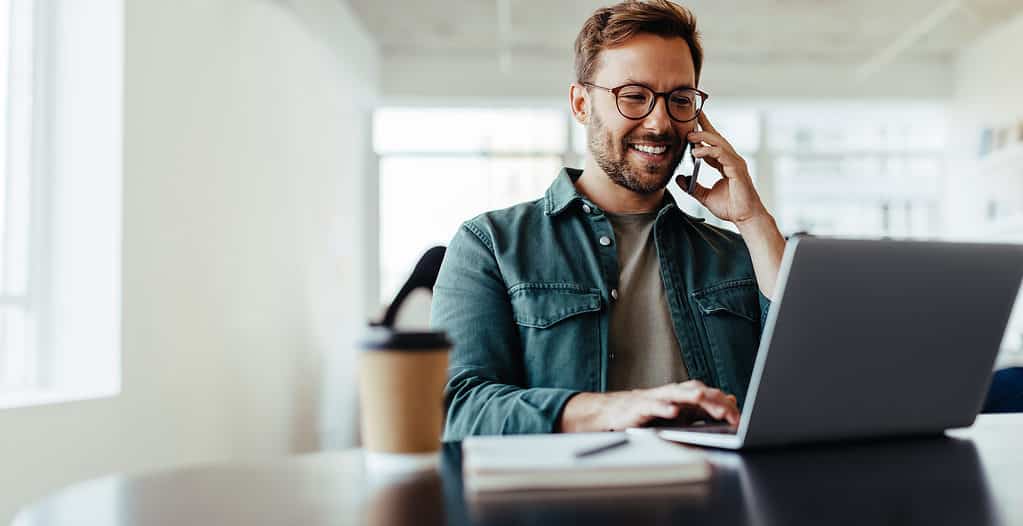 Member Management
Memberships build a local customer base for repeat business and referrals. They are also the best way to grow a field service business regardless of the location or size of the company.
Member plans also help maintain a healthy cash flow in season slower times. HVAC techs can do furnace tune-ups throughout the fall and winter, along with repairing problems they find during their inspections.
Not only will you produce more revenue per customer, but the revenue per customer will be substantially greater.
Members generate as much as 2.5 times more revenue than non-members!