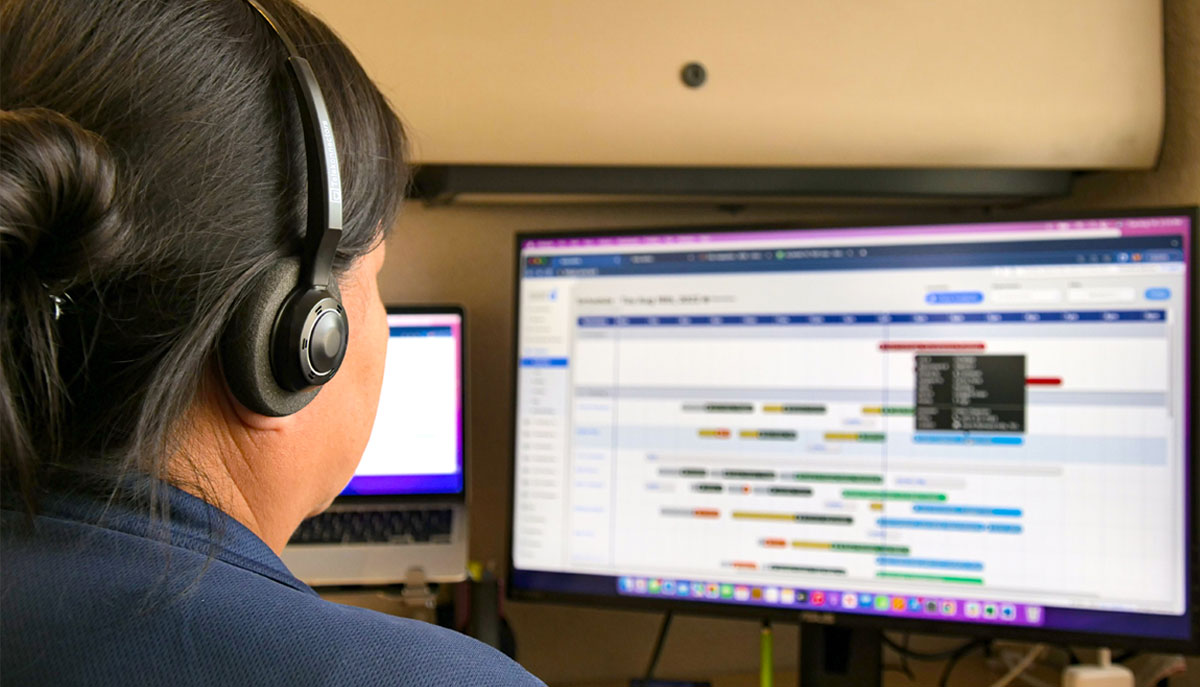 The plumbing industry poses a dilemma for residential contractors. You want more service calls, as this means more business, but growing requests can become difficult for small businesses like yours to handle. Plumbing service software is the ideal solution to streamline operations and provide better customer service as your business expands.
Discover the most important software features for plumbing contractors.
What does plumbing dispatch software do?
Plumbing software helps automate day-to-day tasks for workflow optimization. These tasks include scheduling, dispatching, invoicing, and payment processing among others. By automating these processes, a plumbing contractor can increase efficiency, reduce employee stress, and profitability. The following are just some of the benefits of plumbing dispatch software:
Scheduling plumbing jobs and sending fast notifications to plumbers and customers
Collecting credit card payments efficiently with convenient options for customers
Enhancing communication through instant updates from the office to techs' mobile devices to ensure everyone is on the same page
Providing real-time updates for invoicing and payment processing to reduce paperwork and redundant data entry
You can also integrate plumbing management software with other tools to accomplish related tasks. For instance, many plumbing contractors utilize mobile apps to help plumbers deliver better customer support when at a customer's home. These apps provide job details, information about work and customer history, and other data that better prepares plumbers for the job.
Top Features of Plumbing Dispatch Software
Not all plumbing software is the same. Some are designed for residential contractors, while others are better suited for commercial operations. Ultimately, the best plumbing software will adhere to your unique concerns and empower you to achieve your goals.
That said, some software features are particularly beneficial for residential plumbing contractors. Look for the following when choosing plumbing dispatch software:
1. Customers Schedule Online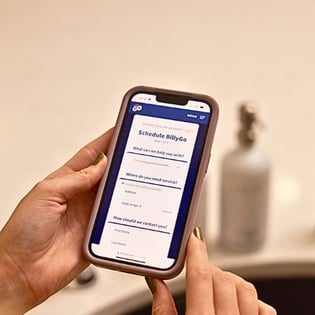 The majority of customers prefer to schedule appointments online. With scheduling software, homeowners can schedule appointments themselves on your website or through a mobile device.
Plumbing businesses can't accept service calls 24/7, but user-friendly online scheduling makes this possible. Online scheduling boosts your number of appointments, which can lead to higher profits. It also enhances the customer experience for homeowners.
2. Real-Time Financial and KPI Reporting
Contractors need software that delivers insights into what's working and what requires improvement. Some plumbing software also comes with other capabilities to assist with financial tasks. For example, Sera's software enables contractors to better manage the reporting of financial data and key performance indicators.
On the financial side, a feature many contractors demand is integration with accounting software. For example, QuickBooks Online is a popular cloud-based tool for managing accounting books and assisting with plumbing invoices. Software that allows for QuickBooks integration can help contractors save time and accomplish greater precision with dispatching and other tasks.
3. Profit-Generating Cash Flow Tools
Plumbing service software should feature tools that help companies better manage cash flows to generate profit. It helps plumbers provide fast and accurate estimates, which can boost conversion rates and allow them to secure more jobs. It also provides the information needed to confidently offer quotes without checking in with the office.
Pricebooks are another vital resource for plumbing contractors. With most software, it's difficult to modify prices once they're determined during the initial setup. Sera provides more flexibility, providing plumbing and HVAC contractors access to the free pricebook built into Sera, which allows for quick adjustments in just minutes. Contractors also have the option of adding their own pricebook.
4. Membership Building & Pathing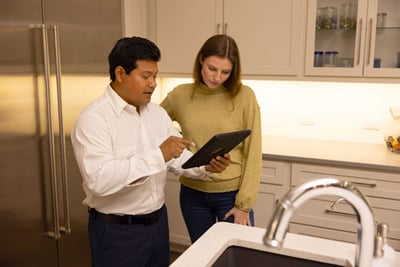 Memberships are one of the most effective ways for residential contractors to grow their business.
They create value for contractors by enabling techs to show customers the difference between member and non-member pricing when providing quotes. Customers see the savings and are more likely to become members.
Another benefit of a membership is an increase in contractor's year-round business. This can help keep business going during periods of traditionally low demand (shoulder season) for plumbing services.
Using plumbing software from Sera, field technicians can create quotes that highlight the differences between member and non-member pricing. This allows customers to understand the cost savings of becoming a member, guiding them toward membership.
5. Dispatching Made Easy
Manual field service management makes it challenging for office staff to know which plumbers are available to dispatch to homes and prioritize workflows. Plumbing software allows dispatchers to assign plumbers automatically that are right for the job.
Automated dispatching also enables contractors to keep tabs on all aspects of a service request, including reviewing schedules, assigning or adjusting jobs, and monitoring the status of their plumbers. These functions significantly reduce manual scheduling workloads.
Is there a way to schedule a service call in the software?
A main concern for many service companies is answering service calls. The process can be time-consuming, but it's crucial for securing business. Some plumbing software solutions deliver customer portals with live booking capabilities for streamlining scheduling.
For instance, Sera's software offers the industry's first customer hub, which features a portal and live booking widget. Using the portal, customers can review service history, manage invoicing, and accept estimates. The live booking widget allows new and recurring customers to schedule appointments that meet their needs. What's more, both functions integrate with your website for better customer service.
Does the software allow for the creation of new jobs?
Although field service management software makes business operations more efficient some employees may worry it will eliminate jobs. In reality, the software enhances many processes, like scheduling and routing, allowing for the completion of more jobs in a single day. It also reduces redundant scheduling tasks, enabling employees to focus more time on other aspects of the business.
This helps grow your company. As business and efficiency increase, you'll receive more service requests and can hire more plumbers to handle growing tasks.
Choose Plumbing Service Software from Sera
For plumbing dispatch software with all the features residential contractors need, turn to Sera for our all-in-one software solutions. Our software is based on four pillars we believe are essential for supporting field service businesses, and it can help contractors save time and money while boosting customer satisfaction.
Contact us today to learn more about our onboarding process or to schedule a 15-minute discovery call or 45-minute free demo.