Resource Center
All
Contractors can offer competitive rates and flexible financing plans through Sera's field service management software.
Sera's field service management software developers get face-to-face with a contractor's technicians, office staff, and customers to help guide their work.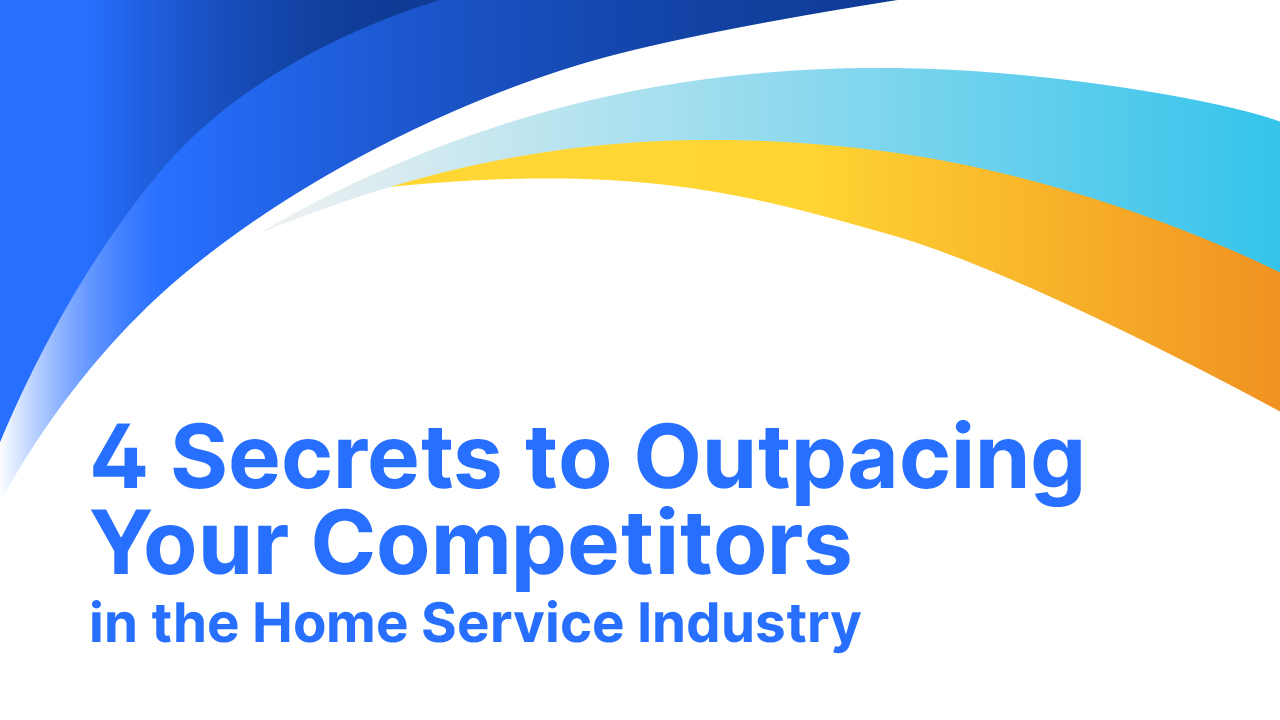 Whether you missed the webinar or want to relive the magic, you can still soak up all the learning from one of the most popular training sessions at Service World Expo 2023, 4 Secrets to Outpacing Your Competition in the Home Service Industry.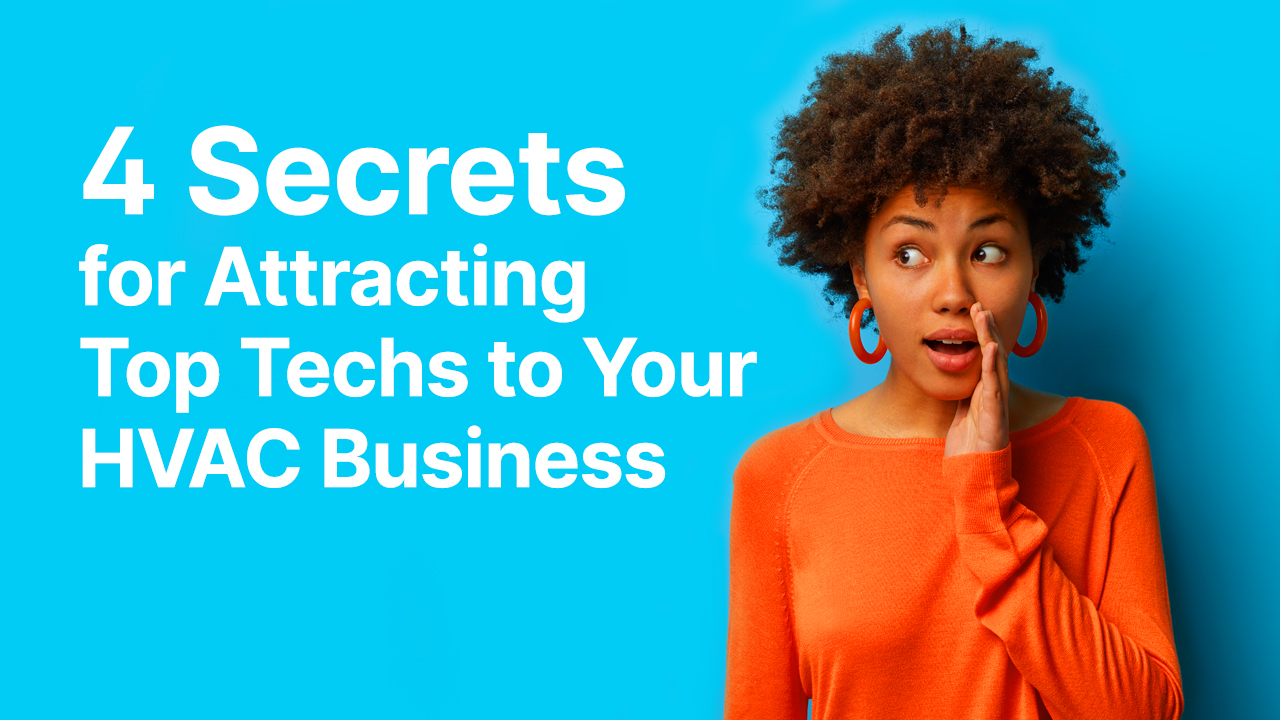 Are you tired of the constant struggle to find and keep experienced technicians for your HVAC business? Do you want to learn proven strategies that will not only attract the best talent but also ensure they stay with you for the long haul? Join our webinar with industry expert Billy Stevens, who will share simple ways to become the most sought-after employer in your service area. Billy's proven strategies come from building two 8-figure HVAC businesses of his own. Don't miss this chance to transform your business!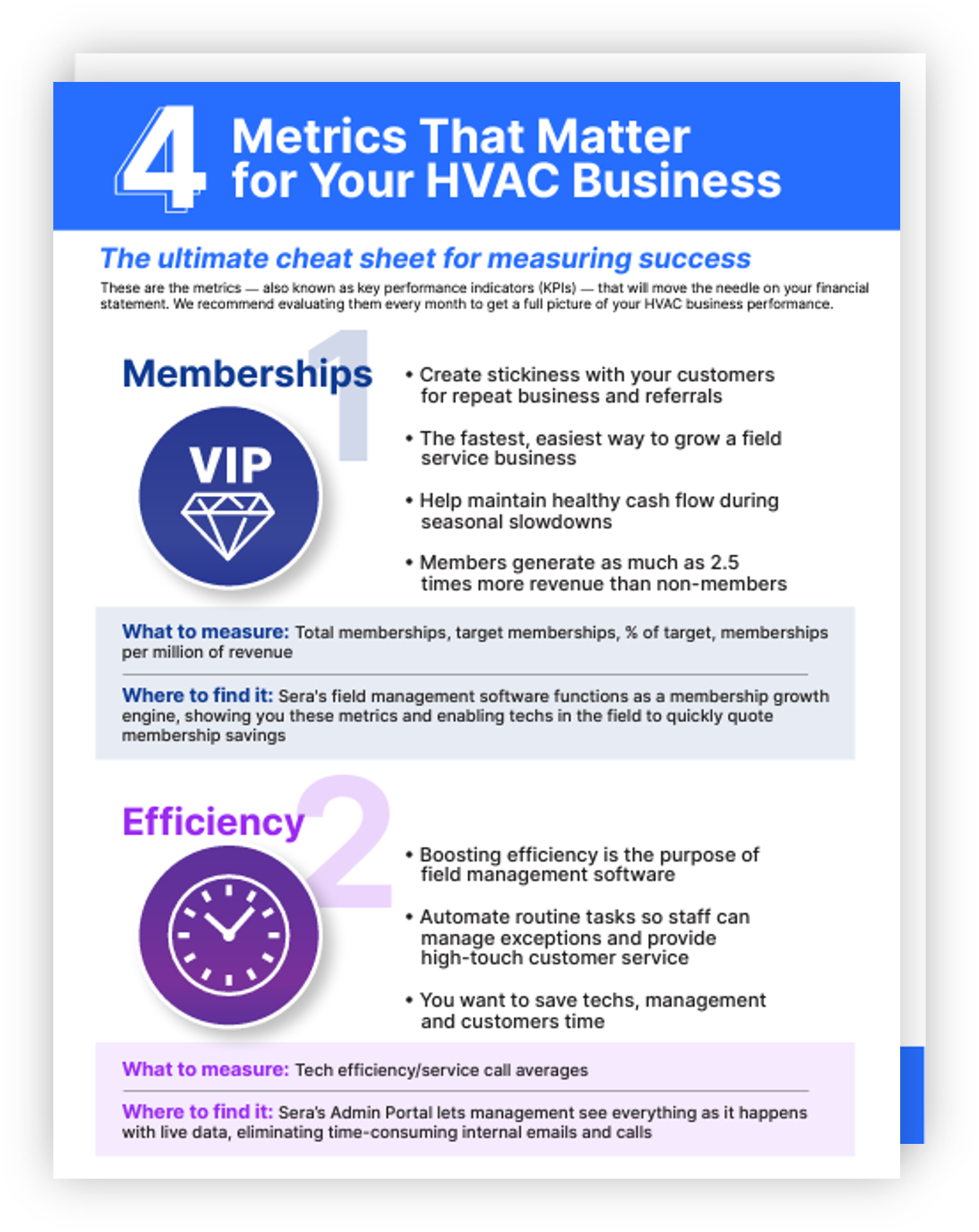 Are you paying attention to the KPIs that make the biggest difference in your business? Whether you're a seasoned contractor or brand new to the role, you'll want to print this cheat sheet and keep it handy. Find out the 4 metrics you should evaluate every month to get a full picture of your HVAC business performance.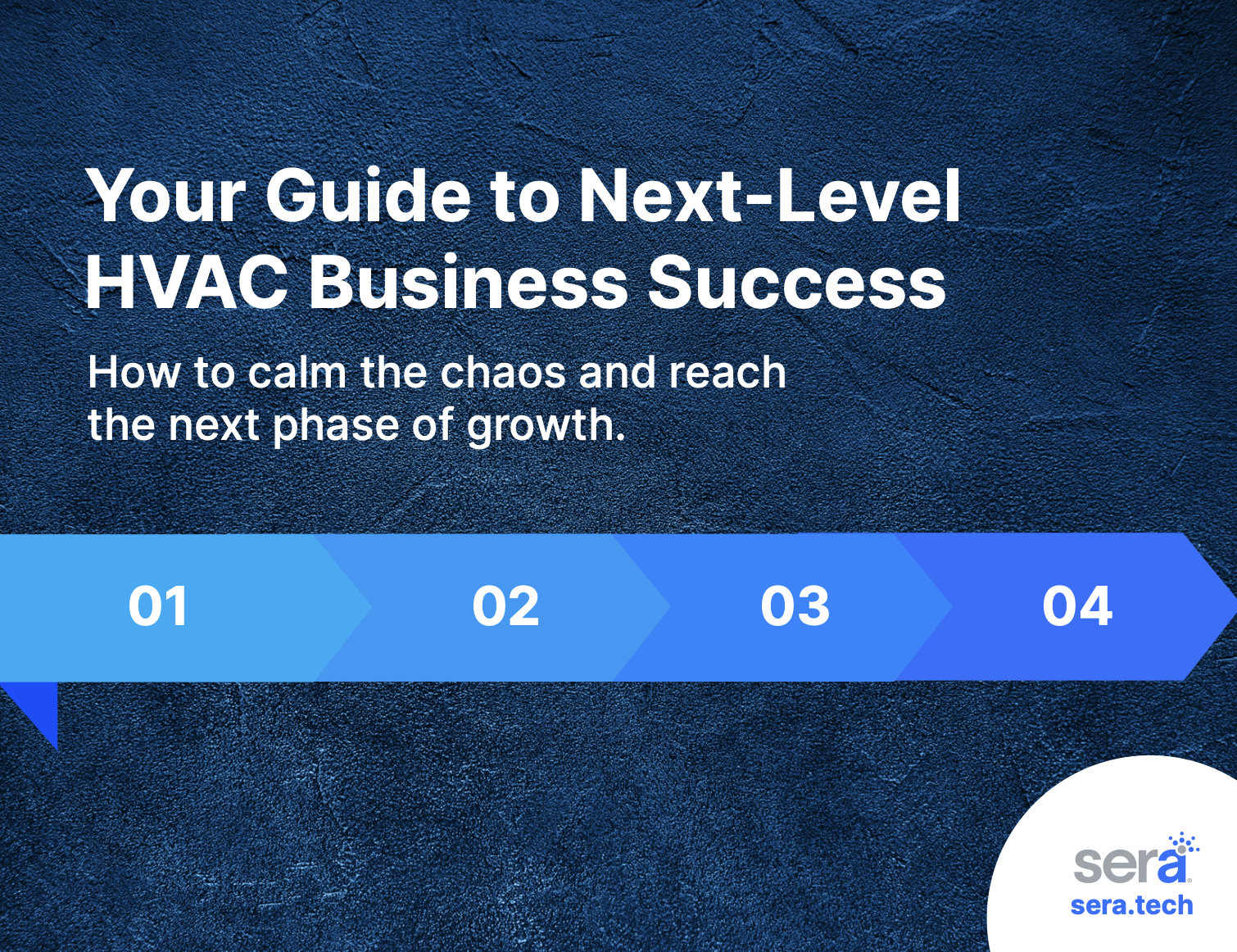 If you're an HVAC business owner, you probably want 3 things: more money, more technicians, and more service calls. But the more you grow, the more chaotic things get. Sera's here to help. Our experts have developed a guide to help you move through the 4 phases of HVAC business growth that will give you: a preview of the pitfalls at each phase steps to take to reach the next phase staffing additions to make; and how Sera helps cut down the daily chaos so you can focus on your highest-value work Don't wait to get growing. Download this short guide today!