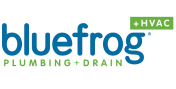 Why Sera?
Revolutionize Your HVAC Business With A Single Interface
Managers increase productivity through detailed job efficiency reports. Technicians create and present multiple quotes in minutes.
Dispatchers love
how Sera assigns and auto tracks all aspects of a job in a single interface.
Real-Time Financial and KPI Reporting
Profit Generating Cash Flow Tools
Live Customer Booking
Membership Building & Pathing
Easy, Automated Dispatching
Powerful Tech Quoting Engine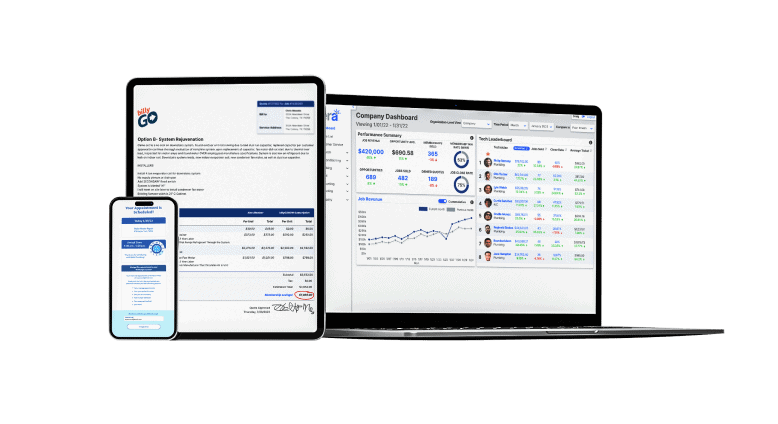 Total Business Solution
Sera is an FSM software solution that includes everything you need to run your business while driving growth. Sera's solutions entail:
Complimentary HVAC and/or Plumbing Pricebook
Real-time online booking widget for your website
Tech App with quoting and payment processing
Streamline Scheduling by Switching to Sera's HVAC Dispatching Software
Automatically assign the right HVAC tech based on priority, capability, and availability.
The intuitive Dispatch Portal makes it easy to view schedules, manually assign or change jobs, check the status of your HVAC techs, and track all aspects of a work order.
Sera's integrated toolset and dispatch software for HVAC businesses was developed from years of actual HVAC experience and expertise.
Quickly Integrate With The Technology Platforms You Already Love


Ready to Make the Switch?
1:1 Setup with your dedicated onboarding specialist
Live training for your technicians and office staff
Unlimited access to the Sera Academy
Assisted data import (history, customers, price book)
Quarterly success reviews
Access to our online user group
Assistance from our world-class support team as needed
Get A Free HVAC Pricebook!
Every Sera customer gets a FREE HVAC pricebook. That's a $3700 value! Your price book is fully customizable so you are completely in charge of your business's bottom line!
Sera's exclusive pre-populated HVAC pricebook allows for multi-quote presentation of good, better, and best, along with 2 column quoting to show membership savings!!!
Use our proven pricebook or add your own. Our customer success team will help every step of the way.
HVAC Service Software FAQs
What software is used for HVAC?
Like other field service businesses, the HVAC industry comprises several core tasks that contractors seek to optimize. There are many types of software available to streamline specific functions, including scheduling software, invoicing software, and inventory management software. However, FSM software proves a better option for many business owners because it's a complete solution, containing the features necessary to increase efficiency overall.
What is CRM in HVAC?
CRM stands for customer relationship management, and it refers to the principles and strategies a business implements for handling its relationships with customers. It includes evaluating direct customer interactions and analyzing general consumer trends and behaviors to enhance the customer experience.
Businesses often utilize separate CRM software, but FSM can also be beneficial for customer management. Customer portals allow homeowners to review service history and invoices and accept estimates, but they also provide HVAC teams with the customer data they need to improve organic search, messaging, and similar aspects.
What are the benefits of HVAC software?
The capabilities of HVAC software differ depending on the provider. The following details some of the main advantages HVAC companies reap from software:
Job scheduling and dispatching automation to optimize workflows
GPS time tracking to pinpoint techs' location on the job to make swift adjustments and offer homeowners real-time updates
Quote building tools for field technicians to generate accurate estimates within minutes
HVAC invoicing and check and credit card payment processing
Online customer booking to reduce the time office staff spends responding to service calls
More effective customer communication with notifications about tech arrival times and other updates
Increased customer satisfaction and employee experience
Intuitive design for easy onboarding and implementation
Digitization of tasks for reduced data entry and instances of errors
How much does HVAC service software cost?
Since no HVAC business is the same, there's not a one-size-fits-all cost for FSM software. Sera's software solution is priced according to the number of techs HVAC contractors have in the field. Since our software is scalable, we offer all features at all levels, and there are no add-on feature costs. Your package also comes with white-glove onboarding and world-class customer support.
Learn more about pricing for FSM software at Sera.
Is there a mobile app version of the HVAC software?
HVAC businesses have personnel operating both on-site in the office and out in the field at customers' homes. For HVAC software to be most effective, it should be accessible on mobile devices. This way, office staff and techs can better communicate with each other and deliver stronger customer service. Most mobile apps are compatible with IOS, Android, and similar devices.
Does your HVAC software offer QuickBooks integration?
Contractors typically use accounting software from Intuit called QuickBooks Online for managing financials. Sera's HVAC software allows for QuickBooks payment processing integration, simplifying accounting and bookkeeping. It also helps reduce the likelihood of double data entry.
Which HVAC software is best for my business?
The best HVAC software helps a contractor achieve optimal efficiency to streamline business operations and grow their bottom line. How this manifests is different depending on the company's objectives. It's recommended that HVAC contractors consult with employees to determine which features would be most beneficial for the entire team.
Another aspect to keep in mind is which type of HVAC business the FSM software is designed to assist. For example, residential HVAC businesses don't share all the same concerns as commercial HVAC companies. Sera's software was developed to meet the needs of small-to-medium-sized service businesses like residential HVAC contractors. We also deliver exceptional customer support to guide teams through onboarding and answer questions along the way. Discover more about the benefits of our software solutions
How does Sera's HVAC software improve efficiency?
The basis for Sera's FSM software is four principles we believe are integral to bolstering the structure of HVAC field service and promoting efficiency. These same pillars apply to other small and medium-sized field service enterprises, including plumbing, electrical, and garage door repair contractors. Consider the following principles and the functions that contribute to them:
Time Management

Saving time on service calls for dispatchers and customer service representatives with Booking Assistant and Automated Dispatching;
Reducing time and effort spent with quotes, payments, and other aspects of customer service with live data in the Tech App
Providing enhanced supervision in the Admin Portal for less internal back-and-forth
Logging customer information, including service history, tech notes, and past quotes, in the Customer Hub to help homeowners stay in control of their service
Margin Management

Analyzing financial data for setting profitable pricing
Tracking profitability through KPIs
Measuring the efficiency of each job with the Job Time Tracker
Monitoring aggregate efficiency and profit and loss information with the Live-Data Dashboard
Cash Flow

Simplifying payment processing through QuickBooks integration
Evaluating live data to understand the profit margin for every job
Member Management

Building your customer base for repeat business and referrals to secure year-round work
Does FSM software help grow an HVAC business?
Since the main goal of HVAC business software is to help companies operate more efficiently, contractors may wonder if it supports the bottom line. With software automating the repetitive tasks delegated to office staff, these employees have more time to focus on the most productive efforts.
Instead of needing to allocate more resources to office staff or hire additional personnel to get the job done, contractors can focus on growing the number of HVAC technicians they employ. This means being able to handle more jobs within a single day. Additionally, since FSM software optimizes workflows, dispatchers can ensure the right technician is assigned to the right job every time, increasing the likelihood of first-time fix rates and customer satisfaction.
Ultimately, by addressing inefficiencies, pricing issues, and similar problems, FSM software allows you to seize greater profitability and take your business to new heights.