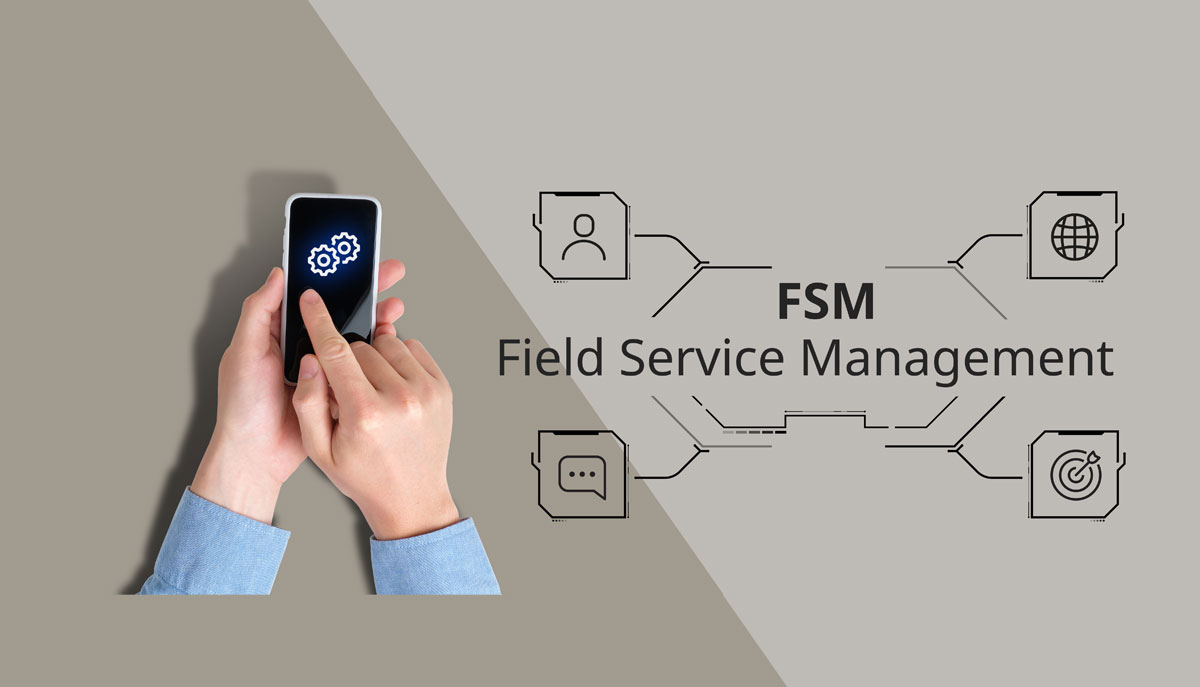 What Is Field Service Management Software?
In certain industries, like HVAC, plumbing, and electrical, a significant portion of the work happens off-site at customers' homes. Businesses must coordinate personnel and resources and dispatch them to a specific location to complete jobs such as installations, repairs, and maintenance checks. This process describes field service management (FSM).
Given the complexities of FSM, many contractors utilize software to help them manage their home service businesses. It allows contractors to successfully manage the multiple steps to complete a job, from scheduling and dispatching to managing contracts and monitoring tasks. Learn more about field service management software, including its key benefits and some of its primary features.
What is FSM?
The main benefits of field service management software are resource organization and field service optimization. Admin staff and managers are responsible for many moving parts, especially if their business offers a wide range of services. This is why having an FSM system is so important. For instance, consider the following common activities service providers handle:
Field service scheduling: Organizing employee schedules, setting up service appointments, and providing expected completion times for work orders
Dispatch management: Coordinating the times field service technicians go out for assignments (dispatching), as well as route optimization for efficiency
Contract management: Managing contracts with clients to ensure all conditions laid out in membership agreements are met
What does field service management software do?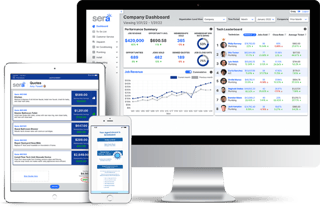 For a long time, businesses took a manual approach to operations, which proved time-consuming and highly susceptible to human error. What's more, managing the variables that impact progress is more challenging with manual FSM. These variables can include miscommunication issues and incomplete datasets, among others.
With advancements in technology came field service management software. These field service software solutions help contractors better run their business by automating processes and tasks. It provides remote office access among other capabilities, and the data from software delivers insights into customer behaviors.
What are the benefits of FSM software?
Businesses across many industries rely on FSM software to streamline field operations. In addition to HVAC and plumbing, it's utilized in electrical and garage door businesses. Discover some of the top benefits of field service management software:
Process automation: Field service work coincides with potentially tedious administrative tasks. FSM software automates many of these jobs to help HVAC techs and plumbers managers save time and reduce the possibility of human error.
Increased productivity: FSM software equips technicians with mobile capabilities and remote assistance to remain compliant with tasks, troubleshoot issues, and safe on the job.
Higher first-time fix rates: Technicians gain field service management tools and resources they need to resolve a problem the first time using the right software.
Reduced field service costs: The data from FSM software can help improve operational efficiency, which can help get more profits to the bottom line.
Enhanced customer satisfaction: FSM software delivers the efficiency and connectivity you need to provide a better customer experience overall.
Popular FSM Software Features
Your approach to field service management will depend on your company's specific needs and goals. However, there are some essential features found in the best FSM software, including:
Scheduling and Dispatching
Scheduling and dispatching are critical in field service work. FSM software enables contractors to schedule appointments and select the right technician to dispatch based on their availability and capabilities. It also helps you prioritize workflows. At Sera, our software helps reduce redundant scheduling by 75 to 80%, allowing employees to focus on more pressing tasks.
Live Customer Booking
Most FSM software offers live booking features that may integrate into your existing website. This customer portal enables customers to book their own appointment, instead of the contractor having to do it on their behalf, for convenience and efficiency.
Create Quotes/Estimates
Before, technicians may have needed to check in with managers before giving customers a quote, prolonging the process of securing a customer or keeping them waiting in the middle of a project. FSM software allows techs to quickly provide customers with accurate quotes without needing help from other team members.
Memberships
For residential contractors that may not have the budget for the marketing found at large-scale companies, memberships make it easier to grow the customer base. Memberships provide value for customers by giving them access to discounts and other rewards for purchasing services. They also generate recurring revenue for contractors, creating reliable cash flow.
Pricebook Management
Fluctuating prices for parts and materials, plus ever-changing economic circumstances, mean pricing changes frequently. Use FSM software, like Sera to make quick adjustments to your pricebook.
Payment Portals
Customer portals enable your clients to review their service history, accept estimates for services, and make payments, which can streamline invoicing tasks. It also helps ensure steady revenue.
What is the difference between CRM and FSM?
Some service businesses may feel they don't need FSM because of customer relationship management (CRM). CRM software assists companies in assessing and managing their interactions with clients throughout the customer lifecycle. Its purpose is to augment customer relationships to improve retention and boost sales.
Do I need a CRM and FSM?
While a CRM platform provides the customer insights you need to provide better services, FSM software delivers the data required for more effective workforce management. By implementing FSM with CRM in one integrated system, you'll have more control in managing employee workflows and service requests to maximize business operations and meet customer expectations.
Field Service Management Software Solutions from Sera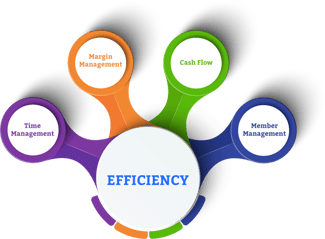 Choose Sera for field service management software that provides the features you need to enhance project management. Software built with business principles and on four pillars that support and improve the organizational structure of residential plumbing and HVAC contractors and other service businesses. Partner with us to see more money added to the bottom line.
Contact us today to learn more about our software solutions and pricing.