Sera Simplifies Plumbing Dispatching
Automatically assign the right Plumber based on priority, capability, and availability.
The intuitive Dispatch Portal makes it easy to view schedules, manually assign or change jobs, check the status of your Plumbers, and track all aspects of a work order.
Sera's plumbing scheduling software and integrated toolset were developed from years of actual plumbing experience and expertise.
Sera's Smart Scheduler
With Sera, you can give your customers the ability to schedule appointments online. When customers schedule their own appointments directly on your website, it's like you're taking calls 24 hours a day, seven days a week!
Added benefits of online scheduling:
Saves your dispatcher time
Boosts office efficiency
Increases your total number of overall bookings
Customers receive immediate confirmation and updates
Online scheduling is a must-have for your business, considering 82% of customers use mobile devices and prefer to schedule online.
Let Sera help you add more money to your bottom line by capitalizing on this opportunity.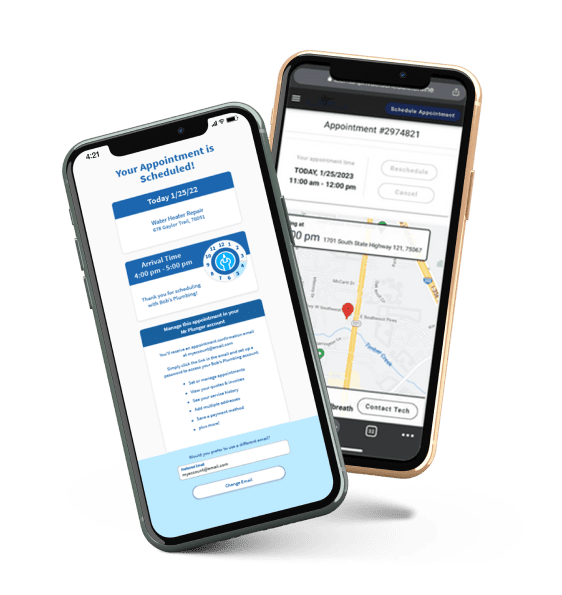 Get A Free Plumbing Pricebook!
Every Sera client gets a FREE plumbing pricebook. That's a $3700 value! Your pricebook is fully customizable so you are completely in charge of your business's bottom line!
Sera's exclusive pre-populated plumbing pricebook allows for multi-quote presentation of good, better, and best, along with 2 column quoting to show membership savings!!!
Use our proven pricebook or add your own. Our customer success team
 will help you every step of the way.
Software Designed To Increase Your Profit
The right Field Service Manager software makes all the difference for plumbing contractors, one that reduces dispatchers' stress and allows them to better support technicians.
Dispatchers love how Sera assigns and auto-tracks all aspects of a job in a single interface. While technicians quickly create and present multiple quotes in minutes.
Other functionalities:
Real-Time Financial and KPI Reporting
Profit Generating Cash Flow Tools
Live Customer Booking
Membership Building & Pathing
Easy, Automated Dispatching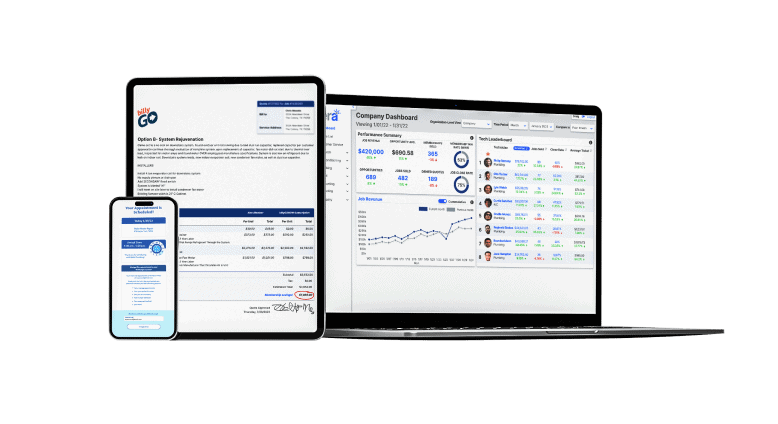 What Clients Are Saying About Sera
"Simple means it's easy to use, intuitive, it's not complicated… Sera has focused on the things that contribute the most to your profitability."
– Mike Mushinski