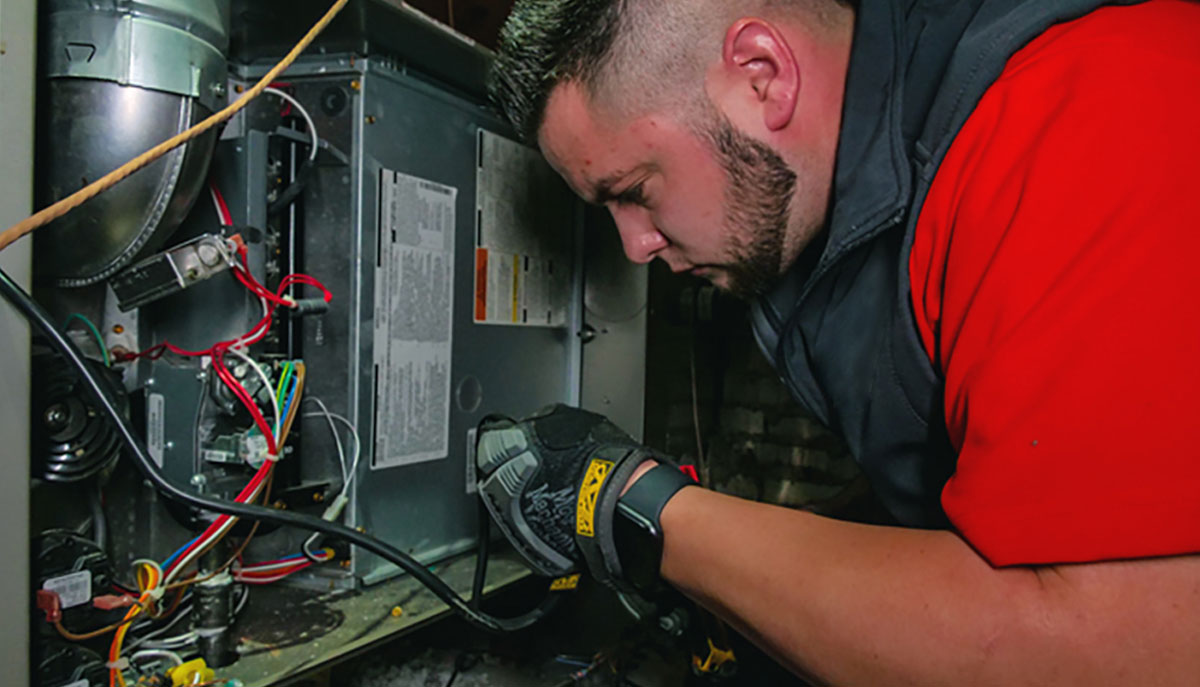 Heating, ventilation, and air conditioning (HVAC) services are in high demand, putting pressure on HVAC contractors to enhance efficiency and customer service to stand out from the competition. Like other home service businesses, HVAC companies juggle numerous daily tasks, including scheduling, dispatching, and invoicing. With field service management software, HVAC contractors can automate as much as they want to reduce stress for their employees.
Choosing the right HVAC software requires careful consideration of the features offered. While no one-size-fits-all solution exists for every HVAC business, some software features are especially beneficial for residential contractors.
What is HVAC service software?
Without HVAC software, contractors must rely on manual methods for field service management (FSM). HVAC business software enables contractors to streamline critical functions by simplifying and optimizing tasks like dispatching, scheduling, customer service, financing, and overall job management. This software makes service operations more efficient to boost profitability.
Top HVAC Business Scheduling & Dispatch Software Features
The best HVAC software will meet your business needs and help you achieve your goals. When assessing different software solutions, the primary aspect to consider is features. The following details seven features all residential HVAC contractors may find helpful for scheduling, dispatching, and more:
Customers Can Schedule Appointments Online
Online scheduling is more convenient for customers. It's also beneficial for contractors, as it enables 24/7 bookings — a task not possible through service calls alone. Using HVAC scheduling software, homeowners make appointments themselves on your website or mobile app.
Customers also receive instant confirmation of their appointments and real-time updates, which make them feel more in control of the process. For contractors, scheduling software improves office efficiency and can increase bookings to generate more revenue.
Real-Time Financial and KPI Reporting
Even with the best HVAC software, contractors still need to evaluate key performance indicators and financial metrics to determine which objectives they've realized and where they can improve. Choose software that delivers real-time insights to assist with reporting.
Profit-Generating Cash Flow Tools
Find software that allows for integration with cash flow tools that can help augment profitability. For instance, many software solutions allow businesses to integrate accounting software, such as QuickBooks online, to optimize HVAC invoicing and similar tasks. This integration is advantageous because it eliminates the need to transfer information from job site invoices to accounting software, reducing the likelihood of redundant data entry.
Membership Building & Pathing
A key resource that helps small residential contractors scale up is offering memberships. Memberships provide customers with value and help businesses attain recurring revenue.
For instance, Sera offers a feature that enables techs to show customers the difference in pricing for members and non-members. Member pricing is often better for their budgets. This function can help you grow your number of memberships and enable you to retain year-round work, which many small contractors struggle to obtain.
Easy, Automated Dispatching
Dispatching the proper technicians to each home is crucial with HVAC field service work. Using dispatching software, contractors can automatically assign the right tech for the job. What's more, dispatching software makes it easier to monitor the status of a job, including adjusting workflows, assigning techs new work, and reviewing schedules.
Powerful Tech Quoting Engine
Estimating software streamlines the quote-building process by empowering field technicians to create quotes without needing help from other team members.
Additionally, for contractors that offer memberships, certain software allows techs to go a step further and provide multiple quotes showcasing the difference between pricing for members and non-members. Visually seeing the savings helps customers quickly understand the cost savings, thus they're more likely to sign up for a membership.
Invoicing
Invoicing can be challenging and time-consuming for HVAC contractors, but software helps reduce these concerns. With tools like customer portals, invoicing software enables contractors to send invoices and reminders about past-due payments to homeowners. It also makes it easier for businesses to collect and process check and credit card payments.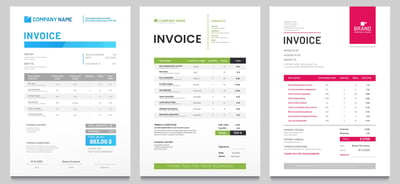 Some software allows homeowners to do more than view invoices and make payments. For example, Sera provides a customer portal where homeowners can accept estimates and review their service history. In this way, invoicing software can help with customer management as homeowners spend more time on your website.
What are the benefits of HVAC scheduling software?
The many features of HVAC software make managing your business much easier, so you have time to focus on scaling up operations and delivering exceptional customer service. Discover some of the advantages contractors reap from implementing HVAC management software:
Precision with dispatching: Dispatchers receive reminder notifications to confirm that HVAC technicians have the skills necessary for the job, making dispatching more profitable.
More effective communication: Software keeps everyone at your company on the same page about fieldwork by delivering real-time updates from office staff directly to techs' mobile devices.
Mobile app integration: HVAC software that integrates with mobile apps allows techs to access customer information at the job site to deliver better customer service.
Rapid HVAC estimating: Utilizing software, techs can create fast estimates with different pricing. This shortens the turnaround time for estimates, which can improve conversion rates and ultimately help contractors make more money.
What is the difference between HVAC scheduling software and dispatch software?
Business owners may combine HVAC dispatch software and scheduling software because the two tasks are related. Dispatching software focuses on getting the right technician to a home to improve customer service and increase the chances of a first-time fix. It helps contractors assign techs to different jobs and keep track of service requests.
Scheduling software simplifies scheduling by allowing homeowners to set their own appointments online through customer portals or live booking capabilities. It enhances the customer experience by giving homeowners more flexibility to select times that fit their schedules. For the company, scheduling software saves dispatchers and CSRs' time and can boost overall bookings.
HVAC Scheduling and Dispatching Software from Sera
HVAC field work involves many moving parts, but with the right scheduling and dispatching software, you can automate many tasks to augment operational efficiency and bolster customer satisfaction. At Sera, our HVAC software is designed to meet the needs of residential contractors like you. Built on the four pillars of field service management, our software helps small businesses across the service industry, including HVAC, plumbing, and electrical companies.
Contact us to learn more about HVAC scheduling software, or schedule a discovery call today.