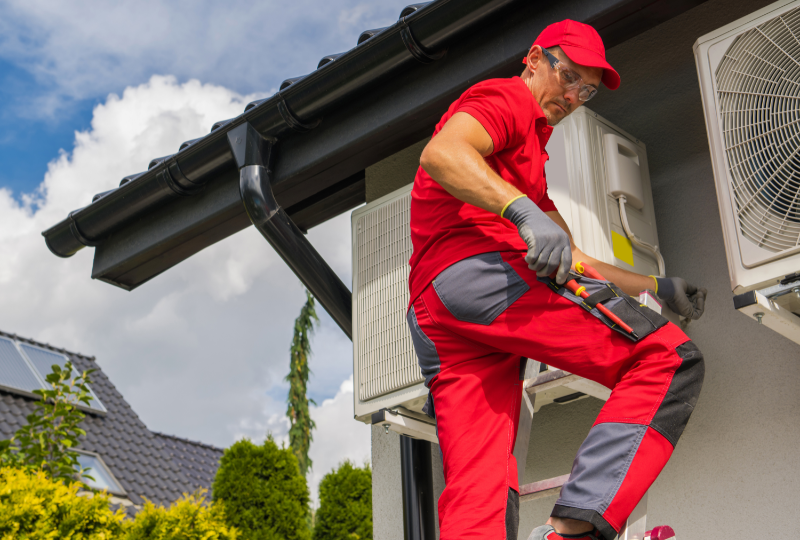 Like other small businesses, residential HVAC companies increase revenue by delivering an exceptional customer experience. As HVAC contractors accrue more business, customer relationship management becomes more challenging. How can these companies continue providing great customer service while accounting for growing service requests from homeowners? Field management service software offers the ideal solution.
HVAC management software helps contractors maximize efficiency by streamlining business operations and reducing pricing errors and other issues. Learn how HVAC software contributes to a better customer experience, as well as its other benefits.
What Is Field Service Management Software?
Field service management (FSM) software is a cloud-based job management solution for businesses in the home service industry, like residential HVAC contractors. Through automation, integration, and similar functions, it helps these companies optimize daily tasks, including:
Scheduling and dispatching
Routing
Inventory management
Communication
Data analytics and reporting
How FSM Software Improves Customer Experiences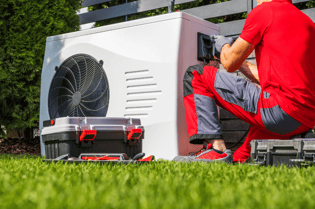 Enhancing the customer experience matters because it helps build customer loyalty. For HVAC businesses that often rely on referrals, it's vital to realize greater profitability. When exploring options for HVAC software, contractors will note an emphasis on the business management aspects, such as dispatching and estimating. While these components are crucial, contractors should also be aware of the ways it augments customer management.
The following are several ways HVAC management software helps improve the customer experience:
More Effective Communication
A great place to start with improving customer experience is communication. Homeowners interact with different personnel, including dispatchers on service calls, HVAC technicians when receiving the service, and support staff when they have questions. Businesses can enhance communication between these groups — and therefore the customer — with the increased coordination afforded by software.
For example, HVAC dispatching software provides a time-tracking function where dispatchers can pinpoint a tech's exact location. With this information, they can update homeowners about the tech's ETA in real time with notifications sent directly to their phones.
HVAC business software may also include online booking capabilities that allow homeowners to schedule appointments at their convenience. Enable them to choose the service they need at a time that fits their schedule. For office staff, this frees up time spent answering phone calls.
Fewer Scheduling Conflicts
When job scheduling is disorganized, an adverse customer interaction is sure to follow. HVAC scheduling software helps automate scheduling for better workflow management. Dispatchers gain more visibility over each tech's daily schedule and can make adjustments to ensure an available tech with the right skills makes it to the next job. This can be especially beneficial with emergency requests. The additional oversight makes it easier to avoid overlaps in scheduling and can reduce wait times, driving up customer satisfaction.
Access to Customer Information
The best HVAC software includes portals for customers to manage their activity, whether it's looking at service history, accepting estimates, reviewing invoices, or checking the terms of service agreements. By keeping homeowners informed, contractors help them feel more involved and in control of the service they receive.
Contractors also reap benefits from these portals. It shows which services specific homeowners request most often and when they request them, as well as quotes offered them in the past. This customer data guides contractors and marketing teams in creating messaging that resonates with their audience to secure repeat jobs and reach new homeowners.
Mobile App Connectivity
The HVAC industry is mobile. It's necessary to have HVAC business software available on computers, especially for office staff, but it's less feasible for techs. This is why most FSM software is compatible with IOS and Android devices.
There are several reasons businesses ought to have mobile apps, and one is its ability to boost the customer experience. For instance, Sera's FSM software puts more capability into the hands of techs, allowing them to build quotes quickly at job sites.
Instead of needing to contact the office for the correct information to supply precise estimates, techs simply go into the software on their mobile devices and draft multiple accurate quotes. This significantly reduces the time homeowners may otherwise spend waiting for a quote.
What are the other benefits of field service management software for HVAC?
Field service management software seeks to improve the operational efficiency of HVAC field service in its entirety. The result is often better customer service, but this isn't only achieved through the conveniences it provides homeowners. When going through a checklist of features you most want out of HVAC service software, consider the following other functions that add to a heightened customer experience:
Instant HVAC Invoicing
Just as FSM software simplifies quote building, it also makes it easier to generate invoices. With invoicing software, contractors can provide homeowners with invoices shortly after receiving service. They can send reminders about upcoming bills or alerts about past-due payments through the customer portal. It also streamlines check and credit card payment processing to accelerate profits.
Software Integration
Like other service businesses, residential HVAC contractors may be accustomed to using multiple types of software. For example, many contractors utilize Intuit's accounting software, QuickBooks Online, to manage financial tasks. FSM software offering QuickBooks integration — and integration with other software like CRM platforms — ensures all data is accessible from a single digital location.
Reduces Redundant Data Entry and Errors
In addition to relying on several software platforms, some teams may go the traditional route for data entry — paperwork. Beyond being much more tedious, paperwork also increases the risk of mistakes or redundancy. FSM software delivers a central source for data that all employees access, speeding up data entry while also ensuring accuracy.
Boost Customer Experience with FSM Software from Sera
By investing in HVAC management software, HVAC contractors are choosing a tool to enhance customer service. Through automated scheduling and dispatching, online booking and customer portals, and other features, homeowners will notice the difference in the quality of service they experience — and are more likely to schedule another service request. HVAC contractors can explore software solutions from Sera, created with the needs of small-to-medium-sized field service businesses in mind.
Contact us today to schedule a 15-minute discovery call and learn more about our HVAC software.