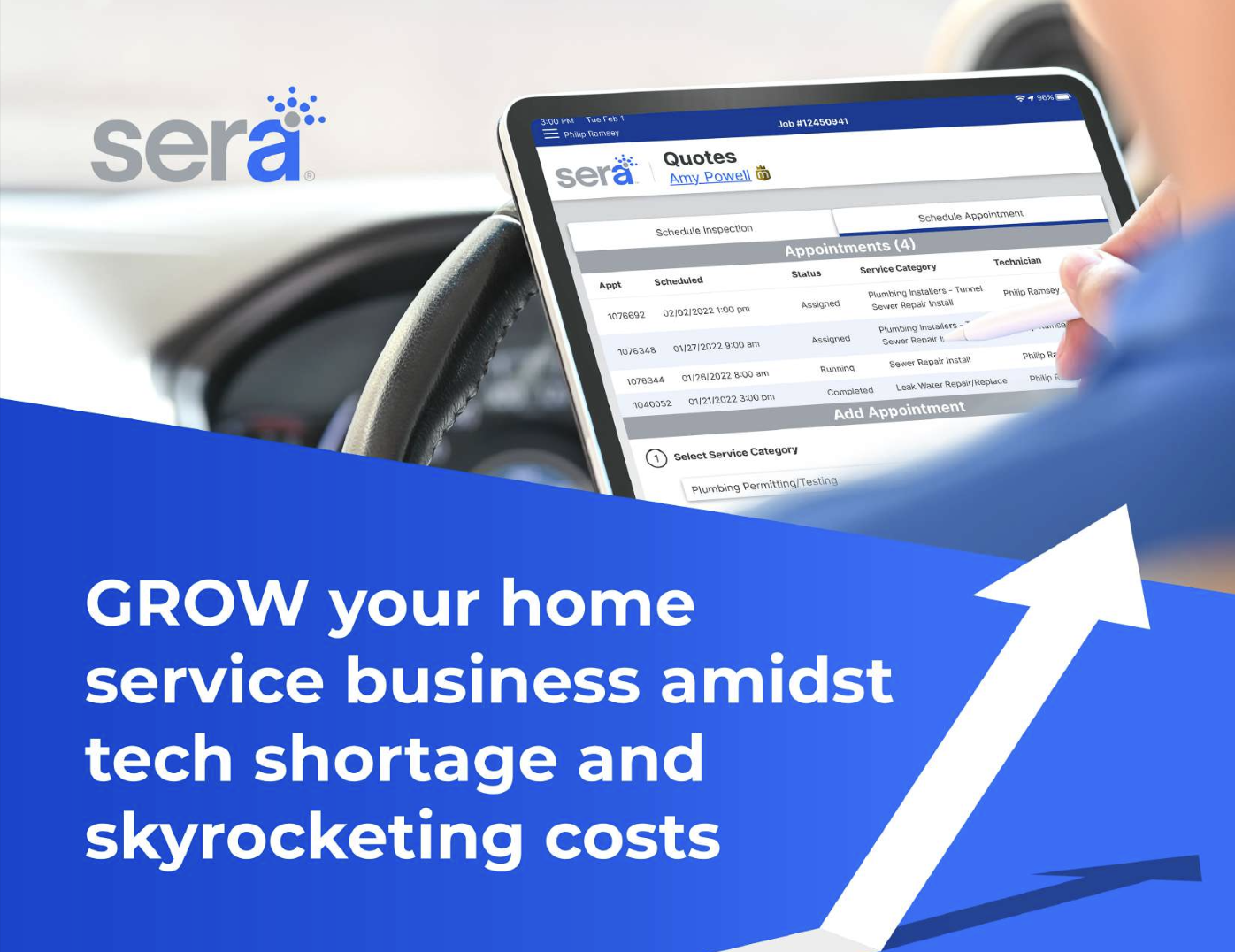 Grow your home service business amidst tech shortage and skyrocketing costs
Finding techs with any level of experience and skills has been a major challenge in the home services industry since the 1990s. As educators began to push everyone toward college, high schools greatly reduced vocational skills training.
But all hope is not lost, and Sera's here to help. Our experts have developed a guide to help you grow your home service business even with tech shortages and higher costs to running your business.
Don't wait to get growing. Download this short guide today!