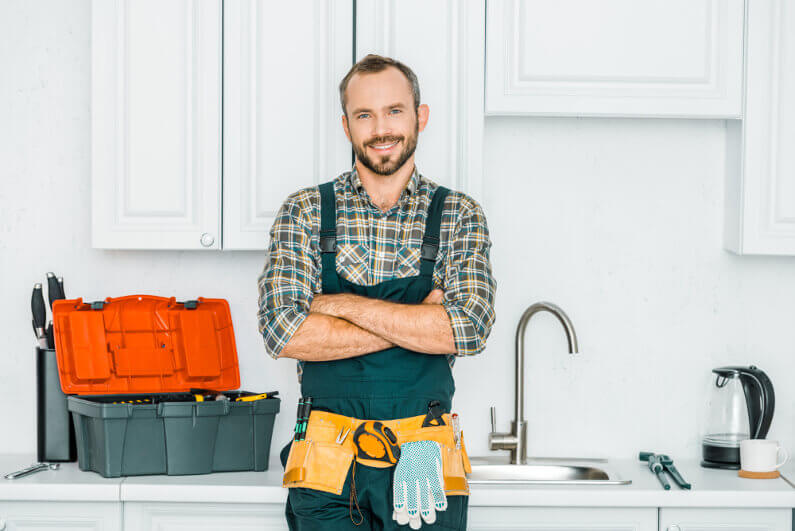 Field service management is an essential component for all residential plumbing contractors, as it's what allows them to boost efficiency with day-to-day processes. For many years, plumbing businesses relied on a range of tools to accomplish field service management, and many of the approaches involved manual effort.
With Field Service Management (FSM) software, contractors can better support their teams in reducing inefficiencies and being more productive. Discover some of the common operational challenges plumbing businesses overcome with FSM software.
Augmented Scheduling and Dispatching
Not all plumbing issues are created equal. Some require more labor and equipment, others may take longer, and still others might require a certain skill level to complete. In other words, to run a successful plumbing business, contractors must ensure optimal scheduling and dispatching.
A key feature of residential plumbing software is giving dispatchers more supervision of each plumber and their daily schedules. They can track plumbers to discover which project they're currently working on, if they're finished with a project, or if they're traveling to the next job.
FSM software also provides dispatchers with job details, enabling them to more accurately determine which plumber has the skills necessary to handle the job. This information, combined with the tracking capabilities of FSM software, helps dispatchers ensure the right plumber gets to the right job at the right time, especially in the case of plumbing emergencies.
For example, a main feature of Sera's software is the Dynamic Dispatcher. This aspect uses automated intelligence to automatically assign the correct plumber for the job based on availability, capability, and priority. Dispatchers can also view the status of plumbers to manually adjust schedules. Dynamic Dispatcher reduces up to 80% of the workload of manual scheduling, but this function can also help plumbers resolve common issues more swiftly to deliver better customer service.
Enhanced Customer Service
Like others in the home service industry, residential plumbing contractors rely on delivering great customer service to help increase jobs and boost sales. Contractors regularly search for ways to ensure they meet the various needs of homeowners.
FSM software increases communication between plumbers, dispatchers, and homeowners. For example, GPS tracking functions give dispatchers an accurate picture of a plumber's location. With this information, they can notify homeowners with more precise estimates of arrival times.
Another common problem that hinders customer service is quoting. If a plumbing business doesn't use FSM software, plumbers will likely need to contact office staff to get the right quotes based on the project before providing them to homeowners. This can result in significant back-and-forth, prolonging a process that's done in minutes with FSM software.
FSM software gives plumbers all the information they need to create accurate quotes at the job site. The customer experience is enhanced as homeowners aren't in the dark for a period about the cost.
Sera's FSM software can be particularly beneficial for those plumbing contractors offering memberships. Plumbers can develop two-column quoting to show homeowners the cost savings of becoming members, potentially increasing memberships.
More Effective Use of Data
The data relevant to improving field service management comes from multiple sources. There's customer information about service history and job details, there's plumber information like number of jobs completed in a day and memberships sold, and there's financial information about cash flow and profit margins.
When this information isn't consolidated on FSM software, instances of redundant data entry occur. This not only eats up more valuable time but also increases the likelihood of costly errors that can negatively impact customer service. All team members, from plumbers to admin staff, can enter the information they need into the software, where it's easy to access and compare with other information.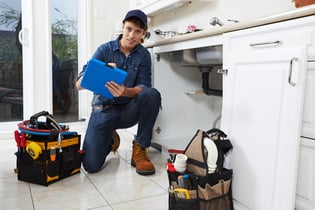 Another way FSM software makes data more meaningful is through dashboards and other visualizations that make information easier to organize and interpret. For example, Sera's software features a Job Time Tracker tool that measures the efficiency of every job performed by every plumber. It also shows the cumulative efficiency and profit and loss information for all jobs by day, week, month, and year in a live-data dashboard. This capability enhances the use of data for more effective decision-making.
Discover Residential Plumbing Software from Sera
At Sera, we offer field service management software designed to meet the specific needs of small-to-medium-sized residential plumbing and HVAC businesses. Built on the four pillars that most contribute to enhanced efficiency for home service businesses, our software streamlines scheduling, dispatching, customer booking, and other key tasks that support your bottom line.
Contact us today for a 15-minute discovery call and learn more about our software solutions.