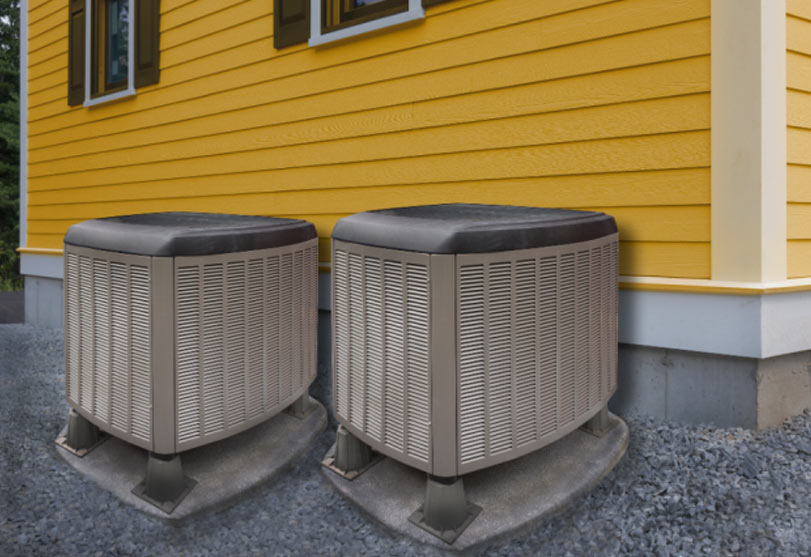 Small business owners wear many different hats. If you run a heating, ventilation, and air conditioning (HVAC) business, you need to hire and train staff, market your services, manage your inventory, and respond to customers quickly and professionally. At the end of the day, you also need to make sure you get paid for your hard work. Invoicing can be a time-consuming task, but field service management software can optimize the process and ensure you're getting paid promptly. Learn more about how HVAC invoice software can benefit your enterprise.
What Is HVAC Invoice Software?
While some HVAC contractors use paper invoices, these can be inefficient – technicians have to drive back to the office any time they need to turn in an invoice copy. HVAC invoice software is a platform or program that generates digital documents that can be accessed from a mobile device, tablet, or computer.
When a field technician completes a job, they can simply review the work with the customer and generate an invoice while they are still at the client's home. Once both parties have signed off on the invoice, the tech can email a copy to the customer and back to the office. If the customer is ready to pay right away, the technician can process their credit card information through a mobile app. This eliminates the need to file paperwork once they're back at the office.
Many invoicing platforms integrate with accounting software such as QuickBooks Online, making the bookkeeping process more efficient for HVAC companies and eliminating manual data entry tasks. Business owners can monitor payments and send reminders for outstanding invoices. Essentially, this HVAC management software is a centralized hub for sending invoices and collecting payments. Often, invoice software has additional features that allow businesses to:
Schedule jobs
Generate service agreements
Dispatch and monitor HVAC technicians in the field
Organize customer contact information in a database
Manage inventory for parts and equipment
The goal of this type of platform is to help a business work more efficiently while still ensuring a positive customer experience.
What Should Be Included in an HVAC Invoice?
As an HVAC specialist, you've probably dealt with countless invoices. But when you're selecting software, it's important to make sure that your invoice templates are customizable and include all the information you need to communicate clearly with the customer. A thorough invoice should include:
Header: The top of the invoice should have your company's name, logo, and contact information. To avoid any confusion, make sure the word "Invoice" is on the document.
Date and invoice number: Each invoice should have a unique ID number. For ease of recordkeeping, be sure to add the date the invoice was issued.
Customer information: The invoice template should have a section to fill in the customer's name, address, and phone number.
List of services rendered: Next should be a detailed list of any goods and services relevant to the job. This includes labor, as well as equipment provided.
Costs: Include the unit price, such as your technician's hourly labor rate, as well as line item subtotals. Note any discounts or fees, and add up the total amount at the bottom.
Payment terms: Provide the customer with instructions on how to pay. If you accept payment via check, state who the check should be made out to.
Customer service information: Note who the customer can contact with any questions regarding the invoice or payment process.
Signature lines: The bottom of the invoice should have a section where the customer and the technician both sign to acknowledge the work is complete.
Why Do HVAC Businesses Need Invoicing Software?
While it's possible to use analog systems to dispatch employees and issue invoices, software solutions allow a business to save time and money. HVAC service software offers a range of benefits for small and medium-sized service businesses, including:
Efficiency: Built-in templates expedite the invoicing process, making it more convenient for both employees and customers.
Insights: AI-powered analysis of your real-time data can provide actionable insights that make your business more profitable.
Professionalism: A customizable invoicing tool gives your business a more polished, professional look, helping you win over more customers.
Automated reminders: HVAC business software can automatically send notifications when there are outstanding invoices, reducing payment delays.
Helpful Features in Invoice Software
With so many choices, it can be difficult to pick the best HVAC software for your small business. When vetting software platforms, look for options that have the following functionality and add-ons: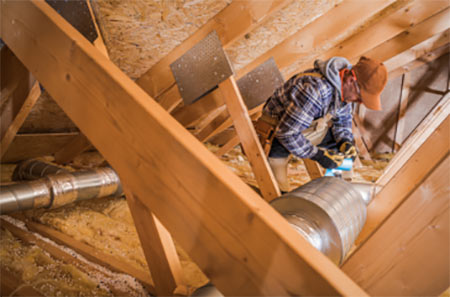 Dispatching: AI-powered automation tools can estimate how long each job will take to complete, assign the best technician, and manage time tracking.
Quote building: You can upload your price book so that the software can easily generate accurate quotes for customers.
Scheduling: An automated HVAC scheduling software feature frees up your administrative staff and lets customers request the time that works best for their needs.
Analytics: Some platforms track key performance indicators (KPIs) such as first-time fix rates so you can decide how to adjust workflows and customer management practices.
Payment processing: Invoice software can process customer credit card information so that technicians can accept payments in the field, improving your revenue stream.
Importing: It's helpful to have a platform that can input your existing data, such as customer contact details and service history, as well as pricing information.
Training and support: Some software vendors offer onboarding and training for your team and will provide ongoing customer support as needed.
Once you have a better sense of the features you need, you can request a free demo of your top picks to make sure you like the software's features, interface, and user experience.
Partner with Sera for HVAC Software Solutions
Running a residential or commercial HVAC business can be challenging, but the right set of tools can help you streamline your day-to-day operations and improve your bottom line. At Sera, we're designed by plumbing & HVAC professionals and made for plumbing and HVAC professionals. With customized software solutions designed to support the needs of residential contractors, Sera can help you:
Automate scheduling and dispatching
Quickly generate quotes
Grow your pool of customers
Manage customer bookings
Understand the mechanics of your business so you know where to direct your focus and energy
Plus, with simple Zapier and QuickBooks integrations, you can use Sera's software alongside the business solutions you already know and love.
Our tools are built on the four pillars of field service excellence: membership management, time savings, margins, and cash flow. We're here to help you drive profitability with a comprehensive, user-friendly software platform.
To learn more about our HVAC invoice software or to schedule a 15-minute discovery call, contact us today.