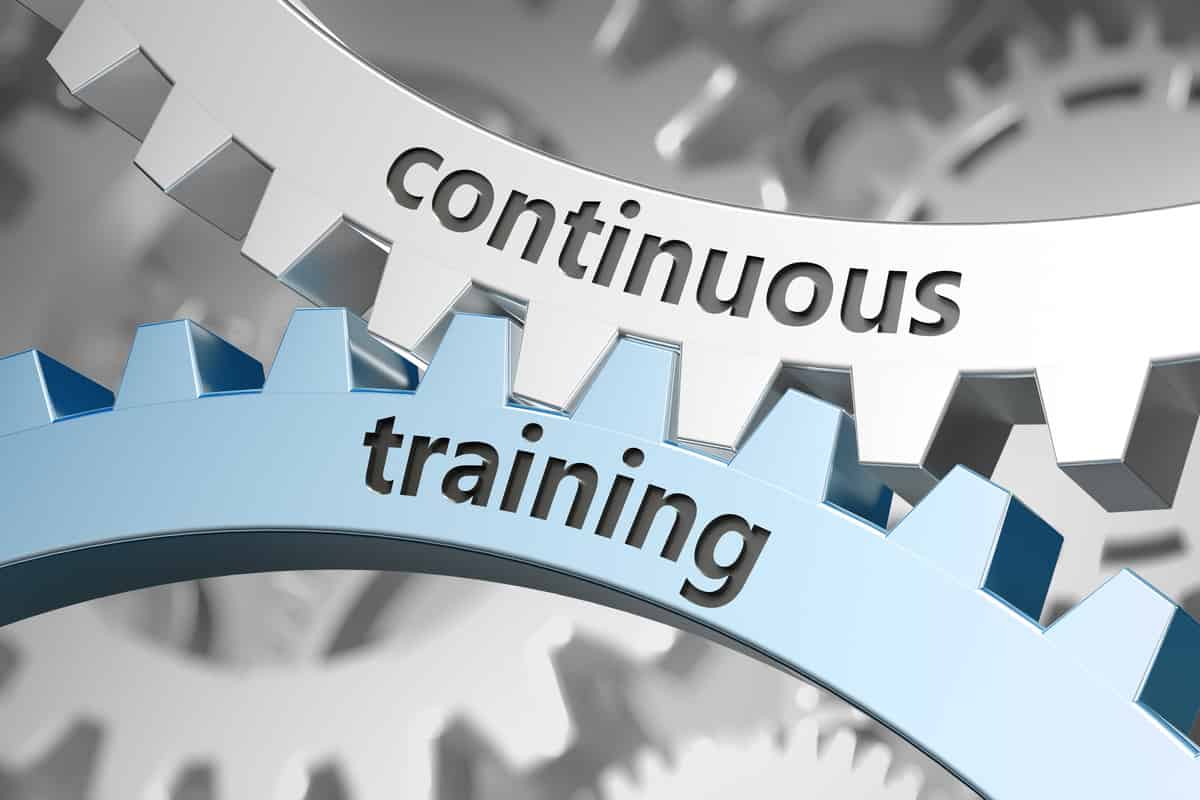 Service techs for have been in short supply for the past 20 years. As older techs have retired fewer young people have entered the trades to replace them.
The COVID pandemic made a bad situation worse. As homeowners spent heavily on upgrades and remodeling, the demand for techs increased sharply.
Today, finding good service techs is the biggest problem for most owners of HVAC, plumbing, electrical, garage door, and other field service companies.
Win the Hiring War
We suggest the way to solve the immediate need for more tech talent is to think long-term. Look beyond hiring one or two techs now because the tech shortage won't be resolved overnight.
Plan to have your choice of the best service techs employees and retain them for the long haul by providing continuous training and career development.
We have written previously in some detail about how to hire and keep the best service technicians. In that article we discussed a four-step approach:
Develop a tech-centric company culture that recognizes the key role of techs.

Have a straightforward pay system that is easy to understand and rewards performance.

Use an organized process for recruiting and hiring that emphasizes cultural fit.

Provide continuous training that helps techs grow professionally and personally.
Be sure to read that blog post for specific information about how to attract, hire and keep the best technicians. This article will take a deeper dive into the role of continuous training in technical, customer relations, business management, and personal development skills.
Now, let's consider the strategic side of hiring and training field service technicians.
The Care and Feeding of Cash Cows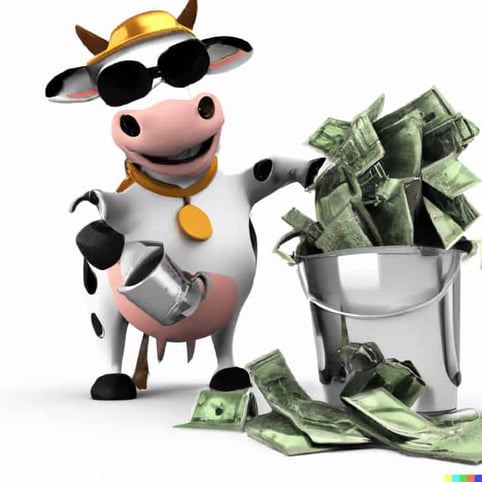 Products and services that produce high, positive cash flow consistently are called cash cows. Investopedia says cash cows produce recurring revenue with little investment required.
Apple's iPhone is a cash cow. The iPhone's return on assets each year is far greater than its cost. The iPhone pays its own way with enough l
eft over to fund other projects and products.
Techs are like that. Either directly or indirectly, they generate nearly all the revenue for your business. If you want to grow and build wealth in your business, you can't afford NOT to have the best technicians.
The cost of hiring, training, and paying for the best techs is a small fraction of the value they add. If you're short on time right now to read our blog post mentioned above, here's the Cliff Notes synopsis of the key points about the recruiting and hiring steps that come before training.
Be the Place Where Techs Want to Work
Establish a tech-centric culture that ensures everyone else's job is to support the techs. That doesn't mean techs are more important than anyone else. It means everyone has to work as one team.
Your own techs are usually the best source of leads to find more. They talk with friends at other companies. They get approached by people not in the industry who ask how to get a job like theirs.
By all means use job postings, social media, job fairs, and trade shows to gain visibility and get applicants. You can even build your own farm team by partnering with a local technical school or community college to offer scholarships and apprenticeships to high performers.
In the end, building a team always comes down to relationships. Include your techs in the interviewing process. They have the best feel for whether an applicant is a good cultural fit.
A straightforward pay system also is essential to hiring the best. Techs want to know where they stand, how much they're going to be paid, and how they can advance their careers.
Top service technicians think beyond what they will be paid next month. They want to develop professionally to build a career that's more than a job. Show them how you will
Service Tech Training Has an Expiration Date
The amount and speed of technological change in our industry creates knowledge gaps we must fill with training. Like bread on a baker's shelf, training gets stale pretty fast and must be refreshed.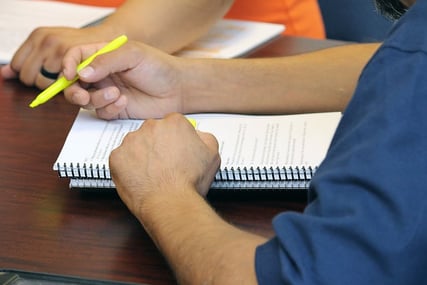 We must establish the need for continuous training during the initial job interview, when we discuss a tech's expectations and our own. Be sure to review those expectations the first day of work for each new hire.
Create a customized training plans for each tech – rookie or veteran – that includes specific types of training and target completion dates. New technologies are not the only reason to keep studying. Even veterans can use a reminder to help them stay sharp. It's too easy to get complacent or slip into bad work habits.
Learning development professionals at Arizona State University say this about continuous training:
"Even the most experienced employees will get a few things wrong. Continuous training ensures that these small gaps are covered, and the employees' efficiency and productivity are improved."
They also note that continuous training increases credibility (for techs and your business) and that it promotes healthy competition among employees, spurring them to do more because other employees are.
The need for continuous training for field service techs is underscored by the wide range of knowledge and types of skills techs require.
5 Types of Continuous Training
Technical Training

–

Technology get more sophisticated and is used in more home and office devices every day. Techs must understand its benefits, how to install, use, and fix it. This requires continuous technical training.

Environmental and Safety

– The EPA, OSHA, and other federal agencies update health and safety standards frequently. Local building codes change, and they vary from city to city.

Customer Service

– Professional training in communication,

conflict resolution, and customer satisfaction skills is equally important.

After all, you wouldn't let a plumbing tech repair a gas leak or have an electrician troubleshoot an electrical circuit without training.

Sales

– Whether you have a sales department or not, techs need good sales skills to help homeowners make informed decisions. This includes upselling services, products, and membership plans. Hire a professional sales trainer.

Very few people can sell effectively without training.

Leadership

– Many jobs require more than one service tech, and someone needs to be in charge. Teach leadership skills such as problem solving and project management. Knowing how to manage their emotions will help techs be more objective and effective leaders, too.
You don't have to do all of this yourself, or even in-house. Training can – and should – come from a variety of sources. Develop a simple training plan that prioritizes the types and topics required. Set up a timetable with milestones and dates, and then publicly recognize and celebrate accomplishments.
Then review your plan with people who know about training, including human relations consultants. Your training plan should include goals, measurable objectives, and metrics for evaluating its effectiveness.
"See how Sera can help you develop effective training plans to help your techs work more efficiently and profitably"

Billy Stevens, Founder
and CEO Sera Systems
How to Provide Training
Company Orientation – Formal training begins as soon as a new tech has completed the paperwork and is an employee of your company. Have the people in your company who can best explain your business and field service management software, HR policies, and pay plans do the training.
On-the-Job Training

– OJT has been around since the second caveman threw a rock at a woolly mammoth, and it's just as helpful today. Assign a new tech to work with one of your veterans for a few days, not for technical training but to learn company processes and procedures.

Classroom Training

– For new or evolving topics classroom training works best. Have a plan for each meeting that includes discussion time. Bring in outside experts when it makes sense.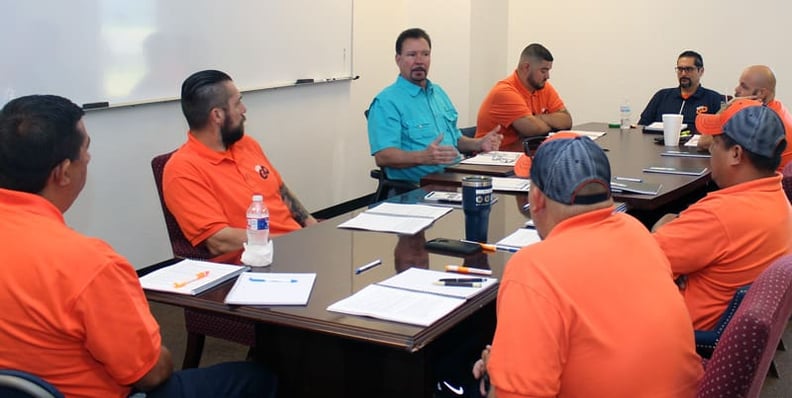 Professional Trainers

– Every trade has consultants, professional associations, and companies that specialize in one or more of the professional and development topics mentioned above. Prices range from a few hundred dollars and up into four figures, depending on the training type and duration.

Online Training

– This provides individualized training for a wide range of topics, including technical, environmental, safety, sales, customer relations, leadership, certifications, and exam preparation. Ask other pros for recommendations.

Technical Schools and Community Colleges

– This is a good option anytime, especially if you want to combine recruiting and training. You can lock in top candidates early by offering apprenticeship programs in cooperation with local high schools and community colleges.
Do More Business with Continuous Training
Technicians benefit directly from continuous training because increased knowledge and additional skills prepare them for more responsibility and bigger paychecks. But techs aren't the biggest beneficiaries of all this work. You are.
Job Time Efficiency – More knowledgeable, skilled techs get more done because they use time better and complete more jobs. That boosts revenues. Sera is the only field service management software that measures the job time efficiency of each tech and each job, every time. You know right away if more training is required to meet objectives. Happier Customers – Customers appreciate techs who understand their problems, work efficiently, fix things right the first time, and don't waste their time. They do more business with you and recommend you to others, which slashes customer acquisition and retention costs. Retain the Best Service Techs – You don't have to worry about techs you have hired and trained going elsewhere if you help them meet their career, personal, and financial goals. Techs appreciate knowing you respect them and value their work.
Conclusion
The decades-long shortage of field service technicians will continue into the indefinite future. It affects every business in the field service industry, but you can turn the tech shortage into a competitive advantage by becoming the company where all the techs all want to work.
To recruit, train, and retain top service technicians you don't have to resort to complex and unrealistic pay plans you never can sustain. Most techs get into the business because they see its potential for them. They stay because they like the work and take pride in it.
Continuous training in technical, customer service, sales, leadership, environmental, and safety is essential. Use a combination of classroom, individual, and on-the-job training along with professional training companies, technical schools, community colleges, and online training.
Tie service technician compensation to overall company goals and a tech's personal and professional goals. Pay for the training and certifications to encourage techs to continue to increase their skills, knowledge, and value.
This strategy rewards your business and your service technicians. Greater knowledge and expanded skillsets make them more versatile and help them work more efficiently. This increases revenue and customer satisfaction, which leads to repeat business and referrals.
This strategy rewards your business and your service technicians. Greater knowledge and expanded skillsets make them more versatile and help them work more efficiently. This increases revenue and customer satisfaction, which leads to repeat business and referrals.
Get a free demonstration of Sera's field service management software to see how you can grow your business faster by investing in top service technicians.