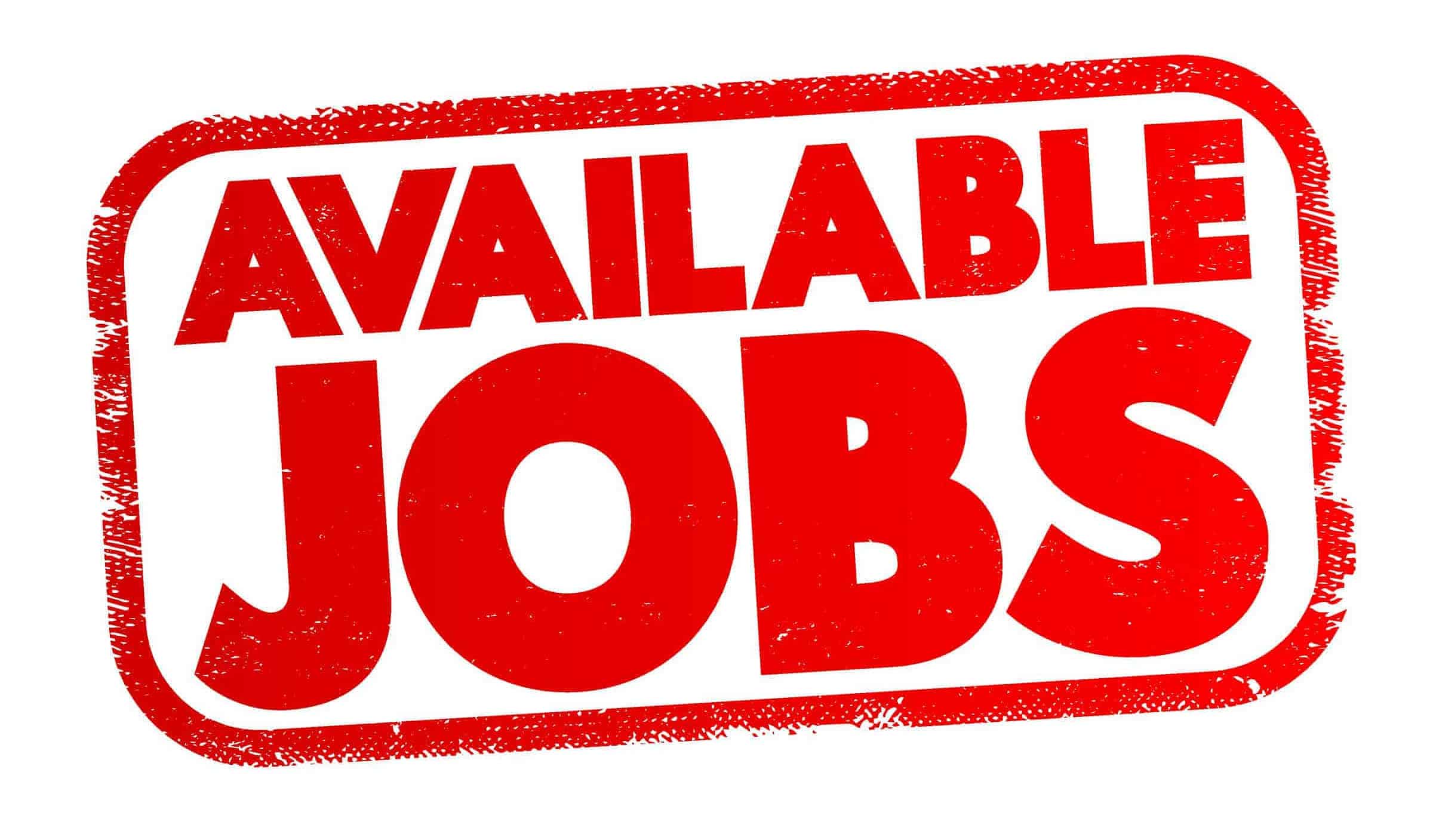 Service technicians can make or break your business when they get eye-to-eye with customers. Because of that, hiring decisions are business decisions that directly affect your bottom line.
Field service technicians need people skills to provide a great customer experience AND technical skills to complete every call as efficiently as possible.
If we had an endless supply of top talent with those skills there would be no problem, but…
There Are More Jobs than Techs
The need for good field service employees is not new but it's made even worse now because of a lack of trained workers to fill all the available jobs.
Older trade workers are retiring faster than younger workers can replace them. On one hand, public schools are training fewer students for careers in the trades. On the other, field service companies are not providing adequate training for those they do hire.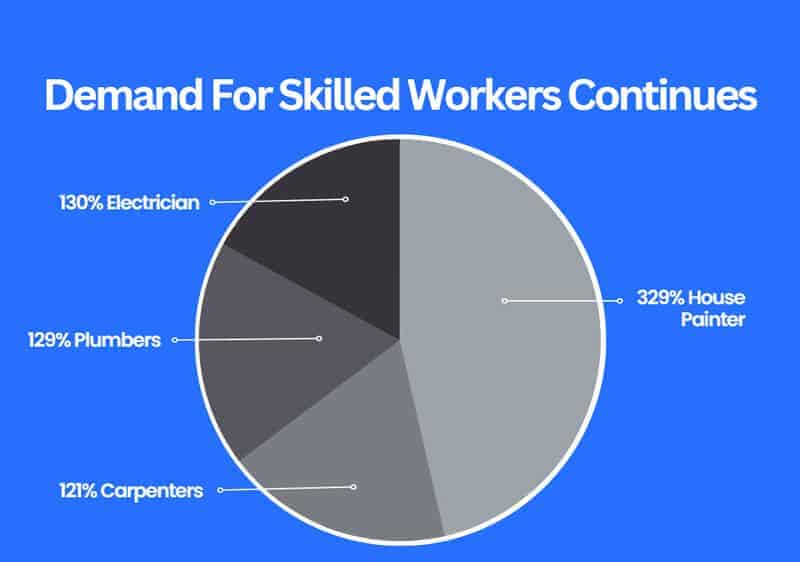 The COVID pandemic made matters worse. Real estate prices soared, and more homeowners opted to update and upgrade their homes.
Demand for skilled workers, which already far exceeded supply, grew by 50%, with demand for some skills more than doubled, as this chart shows.
Good field service employees have a lot of options available.
Recruiting Field Service Technicians in a Tight Labor Market
While there is no easy way to find, attract, and retain good service technicians, your efforts will be rewarded when your business offers four must-have elements that make it attractive to techs:
A tech-centric company culture that recognizes the central role of techs in your company.
A straightforward pay system that is easy to understand, so techs always can see the rewards for their efforts.
An organized process for recruiting and hiring that emphasizes the importance of a good cultural fit.
Continuous training that helps technicians grow professionally and personally in technical skills, customer relations, business knowledge, and personal development.
Here's what we mean.
1. Create a Tech-centric Culture
Your business has a culture whether by design or default. Successful business owners establish a culture based on the beliefs and values of the organization and how it interacts with people outside the organization. Your culture defines and rewards desired behaviors.
The best way to attract those good techs you're competing so hard to get is to make certain your company is a place where people want to work. Techs generate the revenue for everyone, so build a culture of teamwork in which everyone supports the service techs.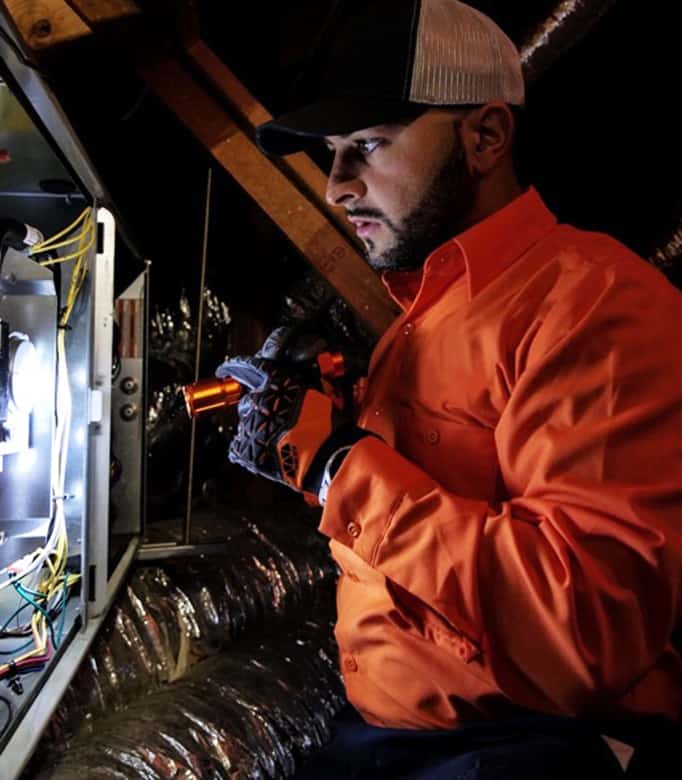 Every action taken by a dispatcher and CSR is to support techs by getting them from job to job as efficiently as possible and relieving them of time-killing busywork.
Techs want to have work, be organized, and be supported. Design your pay system so it's easy for them to understand how they can make more money.
Owners and managers must realize that their primary customers are the field service technicians and support staff. Take care of them and they will take good care of the paying customers.
NOTE: Being tech-centric doesn't mean letting techs feel superior to the rest of the staff or that they are running the business. Everyone needs each other to do their jobs well. Emphasize teamwork.
Embrace Change
Change, like company culture, happens constantly. You can't stop it. You can resist it, but why should you? Embrace change and use it to your benefit!
People struggle with change more than anything else, unless it is something that helps them personally. Make change personal, help people do their jobs better and more efficiently.
Be smart about using technology and automation that reduces stress and helps people do their jobs better.
Create Friendly Competition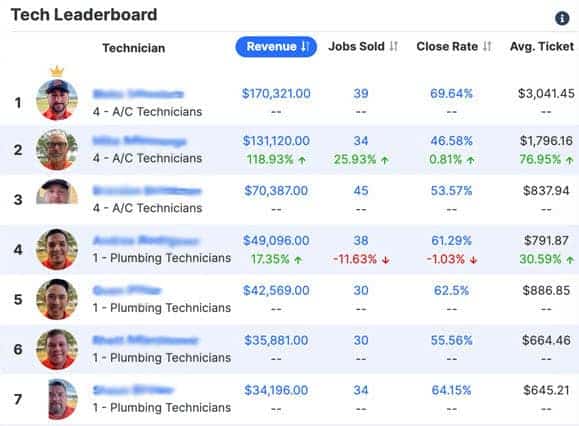 Did you know, a little friendly competition among service technicians yields a big boost to productivity?
Most people have a competitive streak somewhere in them that comes out when you keep score. When they see someone else is doing better, they work to up their game.
We built this into Sera field service management software with our Tech Leaderboard. It shows the productivity of each technician, based on key performance indicators that relate to the business goals. Techs can see the Leaderboard in the Tech App and management can see it in the Admin Portal.
2. Use a Straightforward Pay System
Labor costs are out of sight – but they shouldn't be out of control. To control labor costs, you first have to know what they are. You might be amazed at the number of service business owners who set prices with no idea of their actual labor costs.
Too many companies end up spending 25% – 30% on labor when they should be at less than 20%. That is a serious cost that hits your bottom line hard.
The field service tech shortage has everybody chasing the same talent, paying more than they should, and coming up with impossible pay plans that will bankrupt their businesses. We see all kinds – straight salary, hourly, commission, spiffs, bonuses, and every combination.
You must come up with the pay plan that fits your business best, but whatever it is, keep it simple. Techs don't want to be confused about how they're being paid. They want to know where they stand. Being totally transparent about pay builds trust.
Not only must your pay system be good for techs, it must also be good for you! In our experience, hourly pay works best for everyone when techs have a clear path to earning pay raises based on performance. Let's look at why that is.
When customers know your techs are paid hourly, they don't feel they're being sold more than they need. This builds trust and casts the tech as an objective professional, not a salesperson. It builds self-esteem for techs, too.
Does hourly pay encourage techs to drag out the work to pad their hours? Not if you have established a book time for each task and compare actual time the tech spends on the job against book time.
Good job time efficiency enables techs to produce more revenue. Best of all it's automated by Sera! Having total control of efficiency has doubled production for companies now using Sera.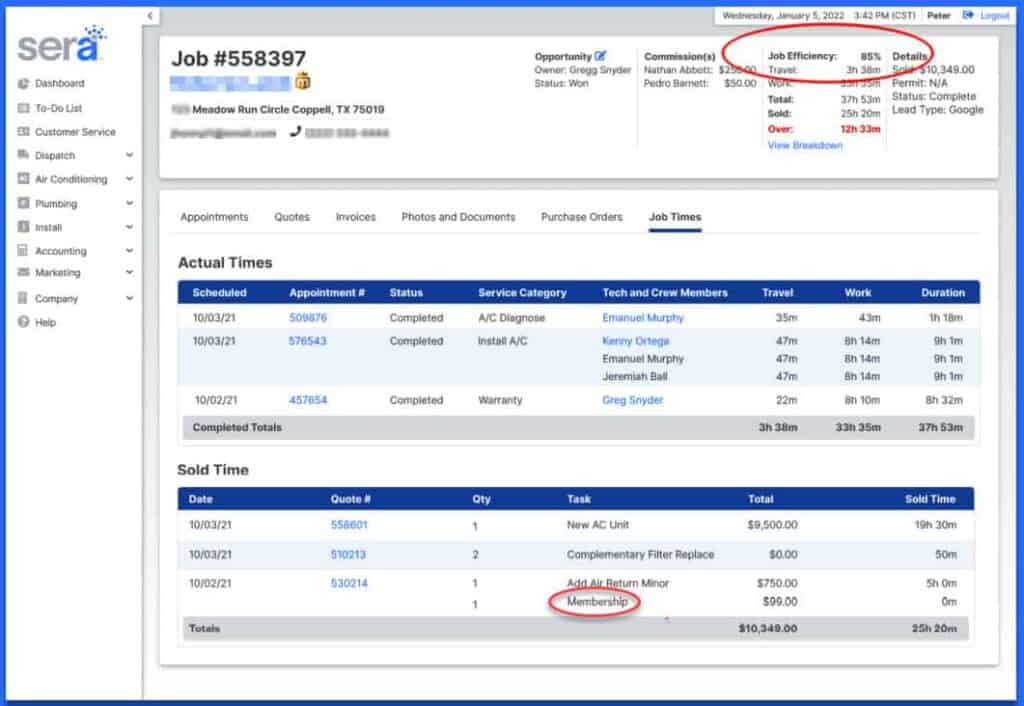 If you tie hourly wage increases to the revenue a tech generates you will reward performance that serves techs and the company alike.
Sera's built-in automated quote builder has changed the game in field service management software. Techs generate Good – Better – Best proposals that let customers decide what works best for them – and they do in in about three minutes, without error. This is a tremendous time saver.
Does that mean the techs are selling? Absolutely, but in a low-key, consultative way that customers appreciate. Selling is really just listening to customers to understand their problems and then helping to solve them.
In cases where a follow up appointment is required, such as waiting for a part or scheduling new equipment installation, techs can schedule it right in the Tech App while with the customer. This keeps the service/sales process moving forward and improves closing rates.
If you have a dedicated sales staff, then the tech's job is to pave the way for the salesperson. Techs can schedule a follow-up customer appointment with a salesperson on the spot – another powerful – and exclusive – feature of the Sera Tech App.
Why Complicate Things?
Simplicity works. Unfortunately, the industry has done more to confuse than clarify the situation. Some operators offer spiffs for short-term incentives to sell a particular product or service. Some promise techs a 20% commission (often on top of hourly pay) without calculating the real cost.
For instance, if you buy an HVAC system for $5,000 and mark it up 100% to $10,000 you will have a gross profit margin of 50% on the unit. Margins like that that should put net profits in the 12% – 15% range, well above the industry average of 8%.
But when you subtract the 20% commission ($2,000) and your gross margin falls below 40% and you're more or less working for wages yourself.
We've seen a variation of performance-based pay that sounds good but can be confusing and costly. Using this approach, a job may be bid at 20 hours. If the tech completes the work in 15 hours, he still gets paid for the full 20 hours. You charge the customer the same, so what's the problem?
If the tech puts in more than 20 hours he is working on his own dime. This leads to disputes between the tech and the estimator, which can create resentment and hard feelings.
With this kind of pay system, techs often don't get paid until all work and inspections are complete. Tech pay can be delayed trying to reconcile the schedules of homeowners and inspectors.
Measuring Job Time Efficiency
Tracking labor costs is an on-going process. You need a live data stream, not a snapshot of a given point in time.
Sera's field service management software tracks the bid and actual times for each job of each tech. You can check profitability and job efficiency as work progresses, and so can your techs.
See how Sera automatically measures the job by every tech - every time!
3. Have an Organized Process for Recruiting and Hiring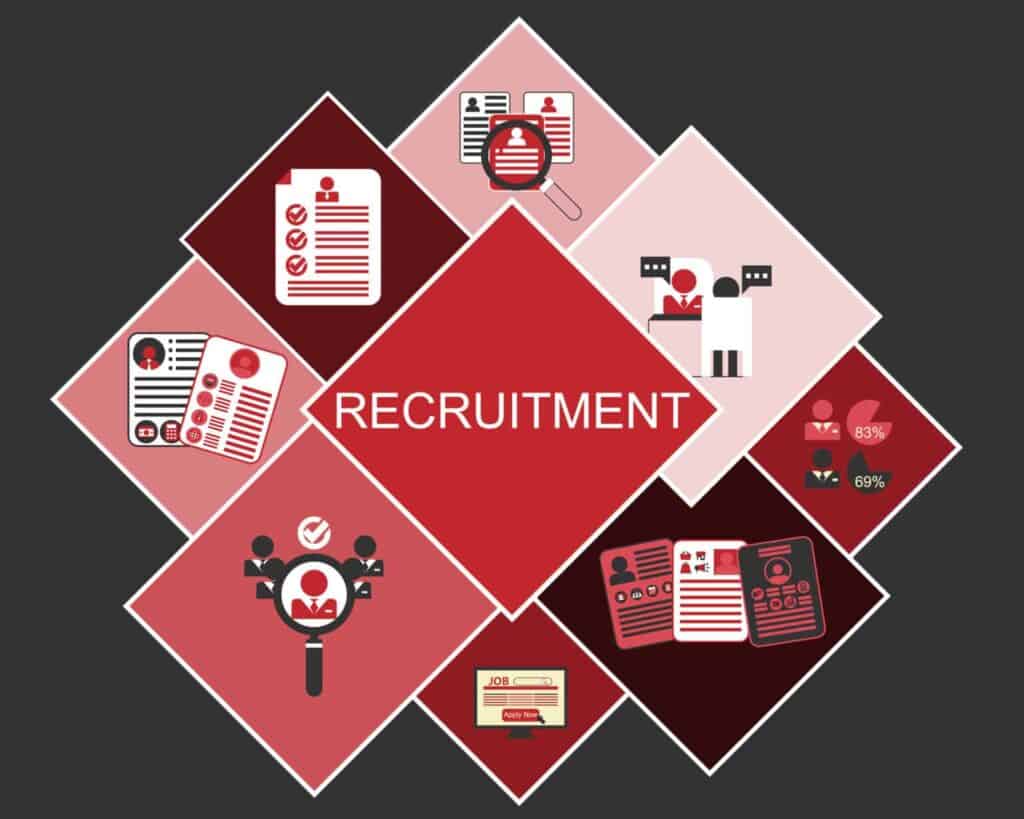 Think of recruiting and hiring as a workflow, one you have refined to improve the process while remaining consistent from person to person. A good workflow might look like this:
Have a list of questions to ask every applicant and follow up with additional questions to clarify.
Tell techs what you expect and how you will support them.
Explain your pay system so they have realistic expectations.
Show them what high performers can earn.
Including these steps and asking probing questions will help techs understand how they can succeed professionally and financially at your company.
Hire People Who Fit Your Culture
We talk about culture a lot because 89% of hiring failures are due to a poor cultural fit. Yes, 89%!
If a prospective field service technician doesn't share your company's values and expectations, you will almost certainly regret it if you hire them.
If you have any doubts or if something about the person doesn't feel quite right, trust your gut. Be thorough with your questions. For example, you might consider asking:
Questions that can't be answered with a Yes or No, such as, "Tell me about an opinion you have that others don't share." Ask how recognizing the differences makes them feel. This provides valuable insights about personality.
An off-the-wall question about vampires or zombies to see how they react to something unexpected.
Ask what they would do or say to satisfy an unhappy customer who had a bad experience with a previous tech from your company. Probe to make sure the person isn't just trying to say what they think you want to hear.
Perhaps the most revealing – and most important – question to ask is, "Now that you know something about our company, what questions do you have?"
If the applicant has no questions about anything but pay, make sure it's because you've answered all their other questions, not that money is their only concern. After all, the person is interviewing you as much as you are interviewing them.
Techs Are Your Customers
Field service technicians are the customers who buy the culture you're selling. Have some of your techs talk with prospective hires. Techs often see things you might miss, and they will know pretty quickly if the person would be a good fit in the company.
Your culture must support tech retention as well as recruiting. The cost of keeping an employee is much less than recruiting a new one and fully integrating them in the organization.
Bottom line, when you treat techs right and help them advance, they become powerful advocates for your company. Customers see that and so do techs in other companies who may want to work for you.
Protect Your Reputation
You work years to establish your good reputation, but a bad hire can derail it in a day. Make certain to include these steps in your process:
Background screening
Drug testing
References
Experience and skills
Certifications and licenses
Develop Techs In-House
Sometimes the best solution is not to hire from outside the company. If you have a good core of experienced techs, you may want to consider hiring people with no experience who want to learn your business. These hires are more likely to stay with you and become strong brand advocates.
You also might consider setting up a farm system for techs by working with local vocational schools and community colleges. Students can earn as they learn, debt-free.
Recruit Service Techs with Sera FSM Software
Sera field service management software was designed to simplify your business and make it more profitable. Those same attributes also make it a powerful recruiting tool.
Demonstrate how the Tech App simplifies a service tech's workday and saves time on every call. Show how the app delivers a customer brief that provides job details before they arrive at the job site, and how they don't have to figure out routing because of Sera's automatic GPS routing.
The integrated Price Book develops Good – Better – Best proposals for them in less than three minutes to speed up the sales process.
The Tech Leaderboard lets them track their own productivity on key performance indicators such as revenue generated, sales closed, memberships sold, job time efficiency, and more.
Get started with your personal demonstration of Sera now!
4. Continuous Training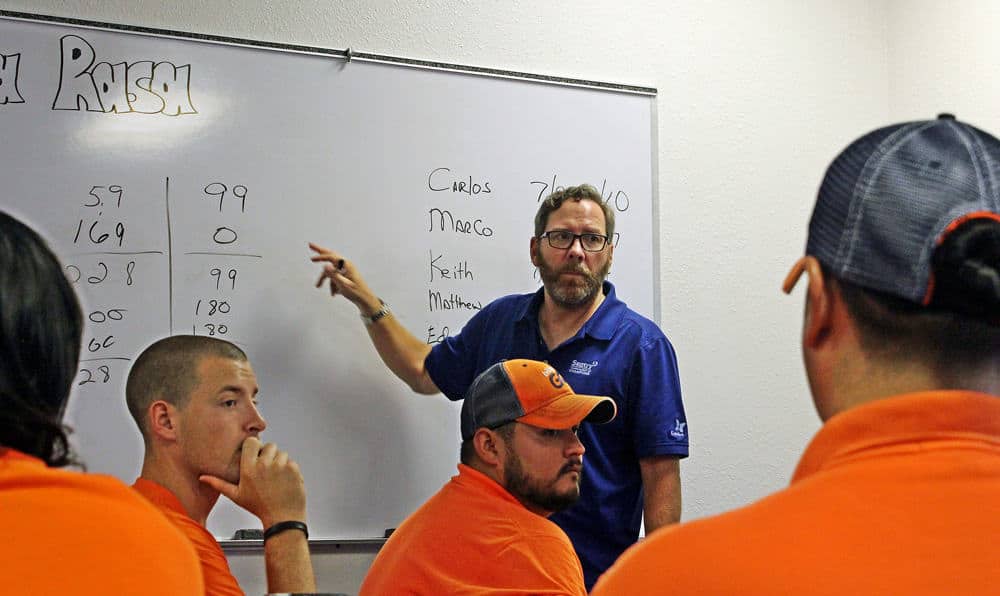 Because field service technicians are so valuable to your company, they are worth serious investment of time and money. Not only will they be more productive workers, they also will be better prepared to be the face of your business.
Your techs have hundreds of opportunities each month to make a good impression and win over customers.
Service technicians in the US average 70 service calls per month. If you have five techs, that adds up to 350 face-to-face customer meetings per month. Each service call is a great opportunity to build your brand.
It's important to remember training is not one-dimensional. It encompasses all of these areas:
Technical Training – This is what most people think of first for training. It includes required licensing, certifications, product training, company FSM software, new laws and regulations, building code changes by jurisdiction, and more.
Customer Relations Training – Some techs are natural communicators but for others it's an acquired skill. Customer relations training helps techs see a problem through the customer's eyes. Using professional trainers adds to the perceived value of the training by your techs.
Business Training –Techs need to know how their productivity affects the health of your business. Sera FSM software shows techs how expensive it is to run the business and how their efficiency makes a big difference.
Personal Development – This includes one-on-one sessions with supervisors about financial and professional goals, how to save money and knowing the value of a dollar – topics not discussed in most schools.
Conclusion
A critical shortage of field service technicians, combined with increased homeowner demand for service stimulated by the COVID-19 pandemic continues to make recruiting technicians challenging.
At the same time, the highest inflation in the past 20 years has made labor and materials costs soar. We recommended a four-step approach to recruit and retain the top talent you need to thrive in these conditions:
Develop a tech-centric company culture
Use a straightforward pay system
Have an organized process for recruiting and hiring
Provide continuous training
Sera field service management software has been proven to boost efficiency as much as 30% and increase revenue an average of 52% in the first six months after implementation when compared to their previous software
Sera's included Tech App is a powerful tech recruiting tool that demonstrates to field service technicians how much more productive they can be when they have the right tools and support.
See how Sera automatically measures the job by every tech - every time!