Sera – the Field Service Software Total Business Solution
Disrupter, a word you may not associate with Sera, but should. Sera's industry-first Job Time Efficiency improves your tech's efficiency so much it's like adding more techs WITHOUT the additional costs.
Not to mention, Sera finds the weak spots in your company with live data and reports to help you make more money. This is one reason small-to-medium-sized field service companies that have switched from other FSM software have been enjoying revenue growth of more than 50% in the first six months of using Sera.
Sera's further disrupting the field service management software industry by: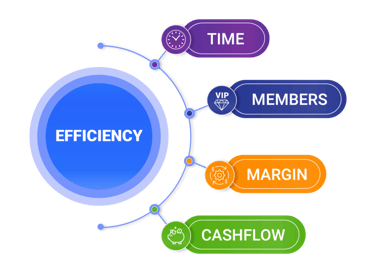 The first full-suite FSM software based on each subscribing business's Profit & Loss Statement.
Unprecedented operating efficiency, transparency, and profitability to the field service industry that didn't previously exist.
Track cash flow with live data and QuickBooks integration.
A Quick Overview
Here's what that means to owners and operators of HVAC, plumbing, electrical, garage door, and other field service businesses.
Financials: Sera uses your financials to build your pricing for your services, so you get a clear picture of pricing and operational improvements immediately. Sera calculates prices for products and services based on your targeted net profit margin. No more complicated math or guessing about what to charge.
Self-Scheduling: This makes customers want to work with you because you respect their time. They schedule via the Customer Hub, which feeds directly into the patent-pending automated Smart Scheduler.
Digital Dispatcher: Sera's Dynamic Dispatcher then assigns technicians based on their capability, availability, location, job priority, and revenue potential via the Tech App. You can change dispatching strategies anytime.
Job Time Efficiency: Know the efficiency and profitability by the job and for all jobs in aggregate over a day, week, month, quarter, or year. This tracks and records every minute of each employee's time so you can adjust pricing or training to ensure that each job is profitable.
Membership Growth Engine: Another Sera first, membership builds an enthusiastic customer base that generates 2.5 times more revenue than non-members. It also creates recurring revenue streams and keeps techs busy year-round through seasonal slow times.
Onboarding: Full onboarding in 30 days.
That's a lot to digest all at once, so let's break it down a little more.
3 Integrated Components of Sera
Sera field service software is comprised of three core components: the Admin Portal, Customer Hub, and Tech App. All three come with the package.
We often get asked how something so powerful can be so simple. The power is the result of Sera's simplicity – it is easy to learn and use.
That's because we boiled down our decades of field service management experience operating highly profitable field service businesses to what really matters – high operating efficiency and accurate pricing that goes straight to the bottom line.
Everything works together seamlessly. Every software update is system-wide, so there are no interoperability problems.
Customer Hub – This has two elements: the scheduling widget (which we install on your existing website) and a portal for direct, secure communication with customers.
When scheduling, customers first click on a Schedule button, which opens a page to provide details. A drop-down menu of common issues speeds up the process.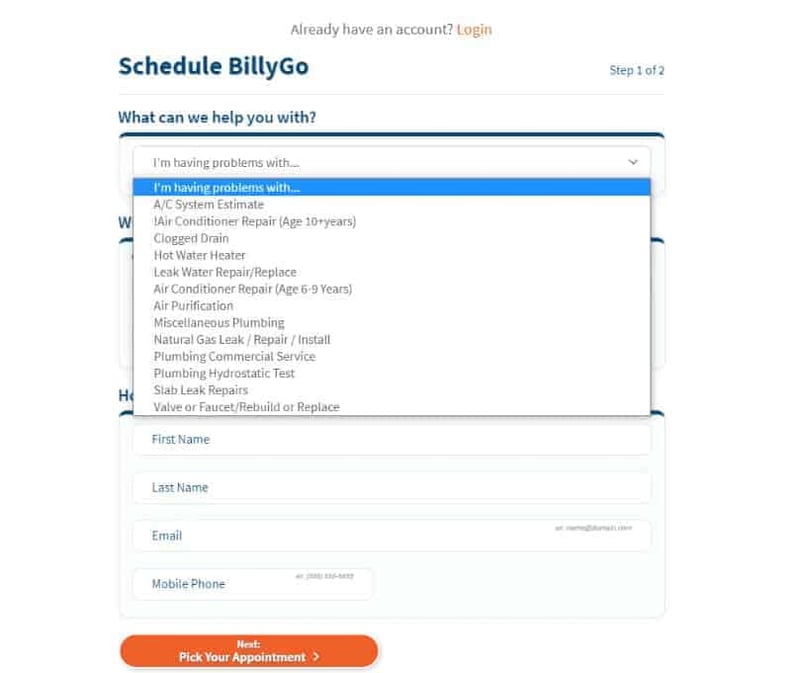 After selecting a service, customers provide contact information and then choose the day and hour for the service.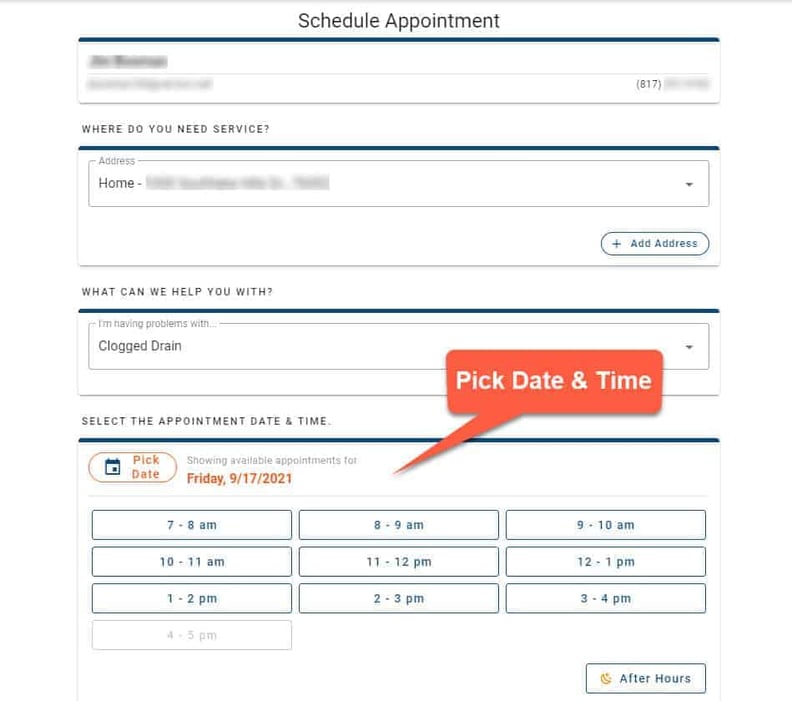 Customers receive an immediate confirmation text, email, or both. In addition to describing the problem, they can upload photos. They can communicate directly with the technician when the tech assignment is made.
Saving time for field service CSRs and dispatchers is the key to increased efficiency. The Dynamic Dispatcher uses automated intelligence to dynamically pre-assign jobs. This reduces staff workload by 75% – 80% compared to manual scheduling.
Customers expect you to respect their time, too. Nearly 90% of them expect a self-service application on your website. In addition to self-scheduling, customers use the customer portal to view scheduled appointments, current proposals, past invoices, technician notes, and warranty information. Records are filed by address, so rental property owners can keep accounts separate.
Customers love having a paperless, secure place they can access anytime from anywhere without any paper clutter. Everyone benefits from the time saved by automation, especially your office staff because of far fewer phone and email requests for information.
When customers have a good experience doing business with you, they stay with you and provide referrals. This goes straight to the bottom line in a big way. A 5% increase in customer retention yields a 25% – 95% boost in profitability!
BONUS: All the digital traffic going through the booking widget on your website raises its visibility to Google and other search engines. Your site appears on more search engine results pages, and you get more clicks and calls.
Tech App – Sera's intuitive Tech App simplifies everything for field service technicians each step of the way. Here's the timeline.

First, techs first receive a job assignment text from the Dynamic Dispatcher. After accepting the assignment, the tech can toggle from a routing map to a job summary, photos, documents, quotes, and more in the app, as shown in the call-out image here.

In addition to providing GPS routing, the Tech App notifies the Customer Hub of the tech's location and estimated arrival time. Customers also can see this information to know when to expect the tech.

Upon arrival, techs follow the efficient workflow built into the Tech App. This ensures that techs follow the same steps for every job, every time. Customers appreciate consistency. And it saves the business a lot of money by greatly reducing call-backs and return visits.

After completing diagnostics, the technician uses the Tech App to create as many Good – Better – Best proposals as needed, in less than three minutes. Proposals are formatted in two columns to show the differences between member and non-member prices. (Non-member customers usually join right then and save more than the price of membership.)

An easy-to-use task-picker helps techs make better and more consistent suggestions or add-ons during the quoting process. They can amend proposals with add-ons and upgrades without having to go back to the price book.

If follow-up work or equipment installation is part of the solution, techs can schedule themselves, sales associates, installers, and helpers for those appointments in the Tech App, including requests for permits and inspection dates.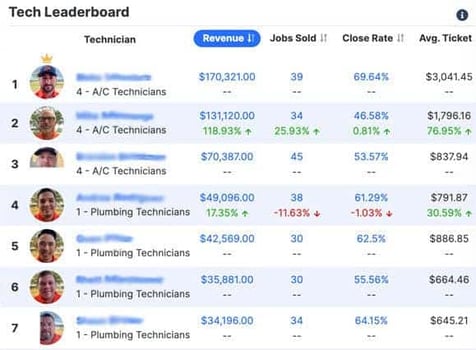 The app creates itemized invoices. It processes secure, on-site payments, which ensures good cash flow and less work for office staff. At the same time, the Tech App tracks job time and, with the Admin Portal, calculates job time efficiency.
All of this happens instantly and is fully paperless, which takes techs out of the paperwork business and reduces the administrative workload back at the office.
A special feature of the Sera field service software is the Tech Leader Board. It promotes healthy competition among techs across profitability categories, including revenue, jobs sold, closing rate, average ticket price, and memberships sold.
Admin Portal – The Admin Portal lets you take a high-level look at the big picture and then drill down into the most granular details with more than 100 key performance indicators (KPIs).
Because the Admin Portal Dashboard displays live data, you don't have to wait for data batches to process. You know what's going on regarding operating efficiency and profitability by department, tech, and overall company performance as it happens.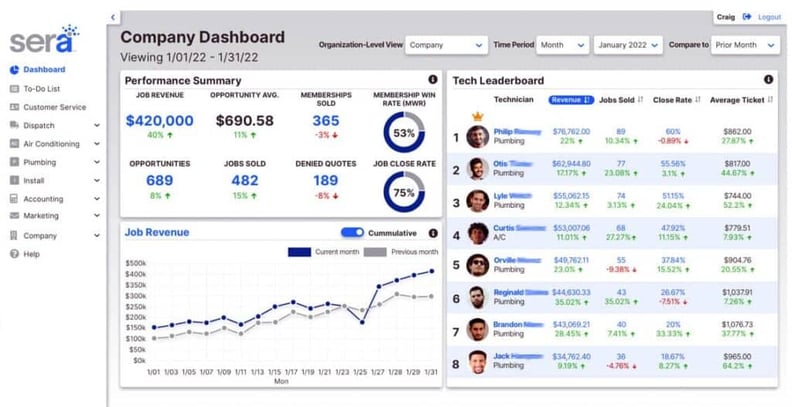 The Admin Portal's Dynamic Scheduler handles 75% – 80% of the dispatching work, which provides two big benefits:
It minimizes the stress of redundant tasks with automated scheduling and dispatching, and,
Dispatchers and CSRs need only manage exceptions and schedule changes.
Even then, the software does most of the work, automatically making the changes and notifying all affected parties. Your staff can override the system anytime if needed.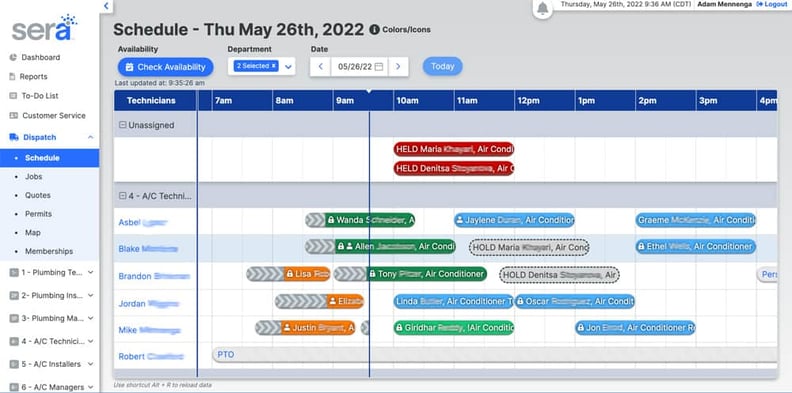 This automated dispatching feature frees up time for dispatchers and CSRs to help customers and follow up on open proposals that might otherwise be overlooked. It also means each dispatcher can support the work of more field technicians, so you can add techs and trucks without adding more support staff.
Here are just a few of the field service management insights you get by monitoring critical KPIs in the Admin Portal.
Operational Performance
See overall and individual tech operating efficiency.
Monitor job closing rate, plus quotes accepted and denied.
Tech Leaderboard shows revenue, jobs sold, close rate, and average ticket for each technician.
Browse the dispatch board for job assignments, see appointment details, manage permits, and track membership information.
Get instant reports on parts management, ordering, and inspection scheduling.
Check marketing effectiveness measured in total daily opportunities.
Financial Performance
Monitor financials with at-a-glance accounting data – and export into QuickBooks Desktop and QuickBooks Online.
Segment sales by department and in aggregate.
Track revenues, opportunities, and memberships sold with month-on-month, quarter-on-quarter, and year-on-year data to know when it's time to hire more techs.
Identify high-value opportunities to follow up on immediately.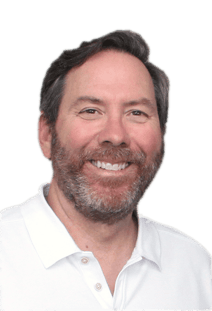 "Sera's FSM software uses your P&L and other financials to set profitable pricing, while dramatically reducing overhead to produce positive cash flow."
GET A FREE DEMO
Software Designed from Field Service Management Experience
Sera founder Billy Stevens mastered field service business management when he owned and operated his first multimillion-dollar plumbing and HVAC company. He began making Sera a reality when he started his second plumbing and HVAC company, using that company as a live testbed for the software.
That company, billyGO, is co-located with Sera. It has used Sera's field service software from the start, providing ongoing real-world challenges for developers to see firsthand and solve.
The success has been phenomenal. Starting from scratch in 2018, billyGO grew to a $10 million annual revenue company over the next four years. But that's just one example.
While the industry average net profit for HVAC and plumbing companies is 8%, companies using Sera field service software consistently net several times that, thanks to high operating efficiency and a tight focus on Time, Margin, Cash Flow, and Members.
It's all built into Sera field service management software, a total, integrated business solution to run any field service more efficiently and profitably – and let owners and operators have a life with a lot less stress and worry.
Sera Partners
Sera works seamlessly with a growing number of partner companies that provide additional business services, including these.
QuickBooks – the leading financial and accounting software for small-to-medium-sized businesses.
CallRail – comprehensive call tracking, lead management, and customer acquisition software.
globalpayments – lets customers pay for services the way they want with mobile, online, point-of-sale, or integrated plans.
pulseM – the #1 review management platform for home service businesses turns customer reviews into a competitive advantage.
JB Warranties – the nation's leading provider of extended warranties to the HVAC and plumbing Industries.
Service Roundtable – helps service contractors improve their business and financial performance, leading to a profitable exit strategy.
Zapier – automates the use of 5,000+ work applications so they work together without the expense of additional software.
Conclusion
Sera field service software is a full business solution to manage small-to-medium-sized field service businesses more efficiently and profitably. Companies that have switched to Sera from other brands have documented 50% higher revenue within six months of using Sera.
Sera focuses on what contributes most to profitability – Time Management, Profit Margin, Membership Management, and Cash Flow. It is the first field service management software to be based on each business's Profit & Loss statement.
Core Components
Customer Hub – Includes the Online Scheduler, which customers use to schedule their own appointments, and Customer Portal, a secure area where customers manage their accounts, review service histories, warranty information, and communicate directly with the field service company.
Tech App – Simplifies technicians' lives with job assignments received wirelessly, GPS routing, step-by-step workflows, price books to create multiple Good-Better-Best proposals in less than three minutes, issue invoices, receive payments, and track job time efficiency.
Admin Portal – Presents live data picture of up-to-the-minute operational and financial performance that you can analyze with more than 100 key performance indicators; makes technician assignments, automates dispatching to save staff time so you can add more techs without adding support staff.
Business Advantages
Profit margin pricing built into price books ensures profitable pricing of labor, parts, and new systems.
Sera's Dynamic Dispatcher prioritizes tech assignments based on job priority, revenue potential, time to complete a job, and skills required.
The Tech App helps technicians increase revenue by offering suggested repair/replacement choices
Admin Portal displays live data to reduce office email and spreadsheet chaos.
Sera is more than the sum of its parts. It's the way the core elements work seamlessly together to weave time, membership, margin, and cash flow into every action. Sera is redefining the way field service management is done.
Get a Personal Demonstration
See for yourself how Sera can start adding money to your bottom line in the first 30 days. Schedule a personal demonstration of Sera field service software now!