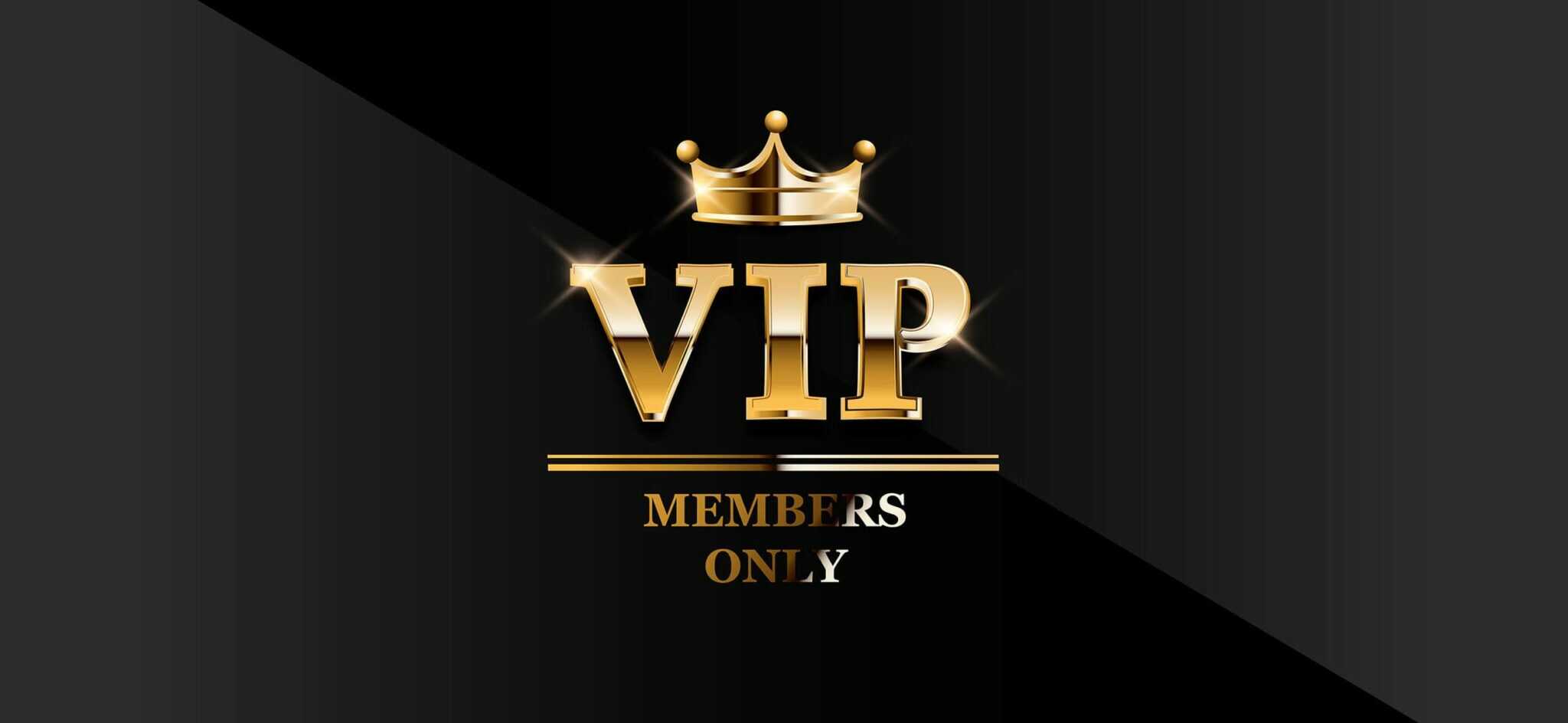 Every Field Service Business Needs a Membership Plan
All kinds of businesses offer membership plans – fitness clubs, warehouse clubs, medical and dental groups – and your competition in plumbing, HVAC, electrical, overhead door, and most other field service businesses.
Maybe you've been thinking about adding a membership plan but don't know where to start. Or you might have a membership plan that hasn't been working.
Regardless, this article will help you see what you've been missing, how you can start getting real business growth, and a way to self-finance business expansion into related services by giving your customers VIP treatment.
Own Your Backyard with Memberships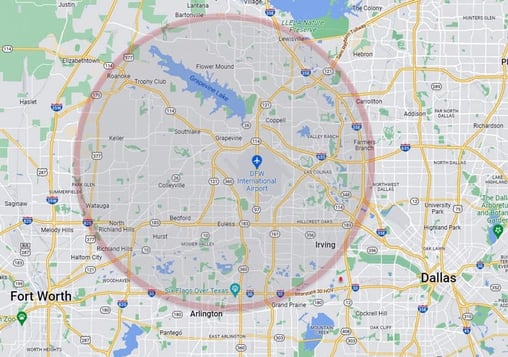 At Sera, we talk about "owning your backyard." Most service businesses operate in an area within a few miles of their locations, which is smart.
Your area may extend two miles or twenty, but whatever it is, that's your backyard.
It's one thing to work in your backyard but something else to own it. That requires building a loyal customer base that puts you top of mind with everyone in your service area.
A good membership plan does that, while increasing the profits you need to grow, hire top talent, and keep everybody working year around.
Imagine never having a "slow season" again because you already have a steady flow of business. What's more, plan data will inform you when it's time to hire more techs.
You Win when Customers Win
Memberships not only make plumbing and HVAC businesses more profitable; customers love them! Spring and fall HVAC tune ups are pretty common, so to stand out you sweeten the pot with extra perks like priority scheduling, lower member pricing, no dispatch fees, and more.
The best way to get started is to price memberships so the value is easy to see. The price must appeal to your customers' self-interest. It can't be so expensive it keeps them from buying. They shouldn't even have to think about it.
The objective is not to turn a profit on memberships, it's to build a loyal customer base you can count on for regular business. In the short term it's a loss leader, but it very quickly boosts profitability throughout your business. You want to get as many members as you can as fast as you can.
How a Membership Plan Bankrolled My Business
Just so you know I'm speaking from experience, I built the most profitable plumbing and HVAC business in the US, starting from scratch. We know that because we attracted the attention of some investment bankers who had been looking for a good home service business investment.
They paid millions for it because their national search showed our plumbing and HVAC business was four-to-five times more efficient and more profitable than any company they had seen.
We had invested time improving our efficiency at everything we did, step by step, from service request through payment.
We also designed a killer membership plan that built a huge customer base and provided hundreds of thousands of dollars of recurring revenues – which we reinvested in marketing to get more subscribers in our plan.
You increase profits by getting more efficient; you grow and expand your business by adding customers and increasing ticket size. Sera handles both at the same time by automating scheduling, dispatching, and memberships. It's all built into the software, no add-ons necessary.
Here's What Sera Customers Ask Us About Memberships
We believe every service business should have software for their Membership plan. In fact, we consider membership plans one of the four pillars of running a profitable field service business, the others being Money, Margins, and Efficiency.
Each year we have hundreds of discussions with HVAC, plumbing, electrical, overhead door, and other field service business owners and operators. We thought it might help to list the most commonly asked questions and answers here.
1. Do membership plans work in every size market?
Yes, we've seen them work everywhere, regardless of the size and location of the backyard or the size of the business. I guarantee you there are bigger firms accumulating memberships in your backyard right now. These companies have more money and more leads, and they use everything they can to secure long-term customers right under your nose.
You need a membership plan to compete in – and then dominate – your backyard. This is the best way to keep in touch with your customers, get repeat business and keep expanding your customer base. Memberships aren't the only way to overtake the competition, but they are the surest and fastest.
2. How do you get members to sign up?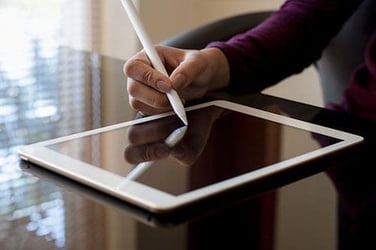 First, you have to have your pricing right. You need a member price and a non-member price for every procedure you perform and every type of product you sell and service. The delta between the two needs to be big enough that people are always going to save money, even after considering the price of the membership.
The job at the point of sale is pretty easy when you can provide written proposals that clearly show member and non-member pricing side by side. People start doing the math in their heads and immediately see the value.
We make it irresistible by setting the membership price at $99. Most customers recover that much and more the first job. For example, the plan we designed includes fall and spring tune ups on HVAC equipment for all the HVAC systems in a home.
3. What is the pricing difference between members and non-members?
About 15% on parts and services. Typically, that means members pay your regular prices and non-members pay a markup, so it doesn't come out of your hide. You essentially are locking in your customer base without giving away your profits and still giving them a lot of value, so it's a win-win. (See how the math works out for you and your customers in this money making math of memberships article.
4. Do customers really use memberships?
Oh yeah, and you want them to take advantage of all the benefits. The whole idea is how many times you're going to be in their houses, developing ongoing relationships. We show you how we do that. You have to remind customers that they have the membership (a lot of them forget) and give them reasons to use it. Help them understand all the savings and benefits.
You can automate most of the customer contact work. When people become members, they've given you permission to email them, which is something a lot of companies don't do. They send mass emails, but don't market directly to members with exclusive offers.
In our emails we make an offer about a product or service – water heater, AC, etc. – to constantly the value and benefits of membership.
5. How do you get members to schedule tune ups?
The way to get people to schedule tune ups is by keeping in touch with them regularly throughout the year. Use emails, texts, reminder phone calls, and face-to-face when techs are in customers' homes.
6. How does Sera make membership plans easier for small businesses?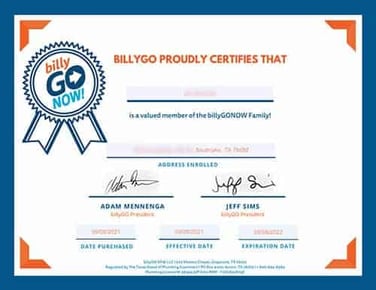 We've made it so you don't have to do much at all to start and run a membership plan.
We built membership management into Sera. It's included, not an add-on. You download Sera straight into your system in a few minutes. And it's easy to learn.
You'll be up and running in two or three days, not weeks or months.
Your techs can generate multiple proposals with two-column pricing so customers can compare and choose to join. This takes only a minute or two. About the only thing you need to do is create a good name for your plan.
We called our first plan BAM!, which stood for Berkeys Automatic Maintenance. For plan we created in our Sera testbed plumbing and HVAC company – billyGO – the membership plan is billyGO NOW! Be creative.
7. How about different levels of membership, such as silver, gold, platinum?
You can do that, but it adds complexity to the sales process. There is more math involved and more explaining to do – and there is more bookkeeping, which requires more staff time.
You will accumulate memberships much faster with a single-level plan that makes the savings obvious to customers with a compelling illustration that Sera generates instantly.
The main thing to remember is this: simplify. Membership plans are all about getting the memberships so you can build relationships. Let's get as many as we can as quickly as we can. Multi-level plans are popular now, but they don't sell as many memberships.
Your techs are the customer interface. You want to keep control in their hands while they are in front of the customer, not slow down the sales process by having someone back at the office get involved. Make the decision to join so obvious it's a no-brainer.
8. How many people should a business hire to run a membership plan?
None. Everything you need to run an unbeatable membership plan for your business is built into the Sera software.
9. Should I have separate memberships for HVAC, plumbing, and so on?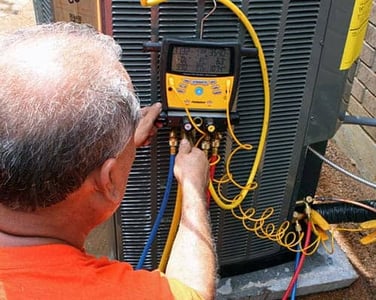 I prefer a single plan that includes everything, at least until you get to 500 members per million dollars of revenue.
Once you get to that level it's OK to run separate programs by department if that's what you want to do.
But until you do, keep it all-in-one, have it low cost, and accumulate as many as you can as fast as you can.
If you're like most owners, once you reach 500 memberships per million of revenue, you probably won't want separate memberships because the single plan works so well. It's all about speed and volume to add members fast.
10. How did you come up with the 500 members per million number?
Until you have 500 members per million of revenue you don't have enough work to keep your guys busy during the slow season. Building a strong customer base means you will have a steady stream of appointments for your techs, so membership plans also are great recruiting tools.
Basically, having the right ratio of members to revenue enables you to have a month or two of work in the bank for each tech at all times. The math is pretty straight forward, but it takes several steps to explain. This money making math of memberships article lays out the numbers for you.
11. What kind of sales opportunities do memberships create?
This is another one that involves some simple math, which we cover step-by-step in the membership plans math page. It will show you how to grow from $2 million revenues to $3 million in one year with 1,000 members. One of our customers with a $1 million business added 1,000 members the first year and grew to $3 million in revenues the next!
Several Sera customers have sold more memberships the first month than they had sold in total up until that time. Sera simplifies the message and automatically generates proposals that make it easy for customers to see how fast they recover the price, and more.
12. How often should a small company be contacting members?
We like a minimum of monthly but don't overdo it. Nobody wants a daily message from you. Emails are good but you also can use a text blast – and your dispatcher/CSR can call selected ones.
13. Are there other benefits of memberships for my business?
The biggest benefit is rapid, planned business growth. One Sera customer, plumbing franchiser Blue Frog, saw an immediate difference when its franchisees started using Sera. They also noticed these companies were selling far more memberships.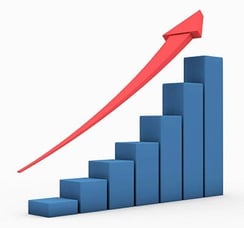 They wanted to see if memberships could create a path for business expansion into HVAC, so they added HVAC to one plumbing franchise company as a trial.
The trial was so successful Blue Frog expanded its business model to include both plumbing and HVAC for its franchisees. Sera is part of the Blue Frog package.
Another Sera customer had a $1.1 million plumbing business. They sold 1000 memberships the first year and grew revenues to $3 million the next!
As they added HVAC and financed it with the growth from plumbing they sent emails to their members to let them know that their membership plans now covered HVAC as well as plumbing – at no additional cost. What customer wouldn't like to hear that?
Membership plans have a positive impact on recruiting, too. Word travels fast in the tech community about where the business is, and that's where techs want to be. With more applicants you can be more selective, even in a tight labor market.
14. Is there any reason not to have a membership plan?
I think every field service business should have one – HVAC, plumbing, electrical, overhead door, or any other type. Membership fees create recurring revenue and that's very important to any business.
Whether you want to keep growing your business or sell it someday, the recurring revenues produce higher multiples, and that increases the value of your business.
CONCLUSION
Membership plans offer the fastest and simplest way to grow and expand a field service business, regardless of location or size of the company. You need one to compete with bigger companies already rounding up members in your own backyard.
Memberships establish a relationship you can build on for repeat business and referrals year after year, as long as you offer real value so obvious to consumers that they don't have to think about it twice.
Keep the sale in the hands of the techs – they create more job security with each new member they sign. Keep the plan simple; the objective is to get as many members as fast as you can.
When people sign up they are giving you permission to keep in touch with them, which puts your business top of mind for service and sales. Contact them at least monthly with company news and special members-only offers.